August, 19, 2010
08/19/10
3:57
PM ET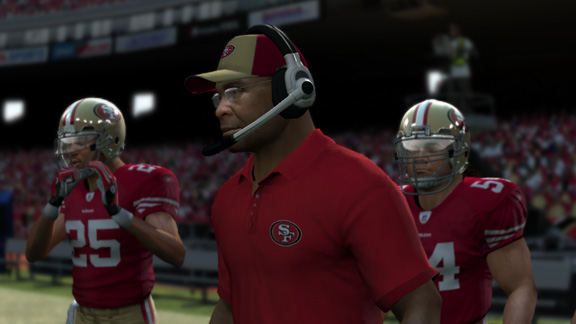 EA SportsLearn to coach like Mike with Prima's new "Madden 11" guide.
Love "Madden 11" but frustrated that you keep losing to your friends? Prima Games is here to help, providing ESPN.com readers with a team-by-team breakdown of some plays that need to be in your gameplan.
Let's kick things off with the NFC West.
San Francisco 49ers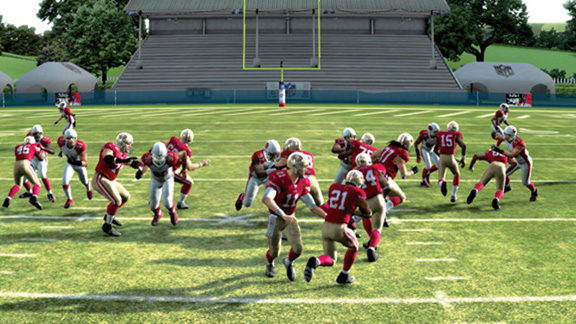 EA Sports
I-Form Tight, Power O: One of the staple run plays the 49ers like to run out of I-Form Tight is Power O. This play involves left guard Mike Iupati pulling with fullback Moran Norris as lead blocker. With this play, we are going to bring the flanker, Michael Crabtree, in motion to provide additional blocking.
Once the flanker is behind the line of scrimmage, snap the ball. Once the ball is snapped, quarterback Alex Smith hands the ball off to running back Frank Gore. This is when you want to follow your blockers inside, or if you see that they've sealed the edge you can bounce it outside.
ESPN ARCADE
The sequel to our most popular game is here. How's your return?

Run timed routes, beat DB's to the end zone and score.

Hit your receivers, dodge defenders and rack up TDs.