September, 15, 2010
09/15/10
5:37
PM ET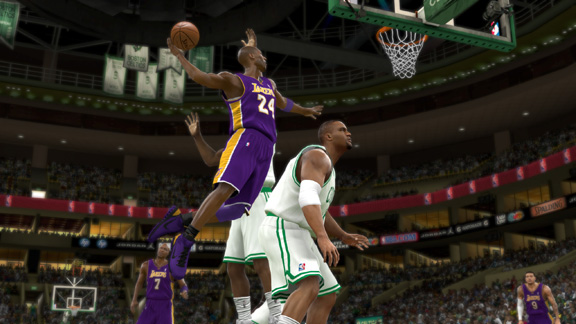 2K SportsBig Baby's awareness rating should take a hit after this dunk.
You've heard about Michael Jordan dunking on Patrick Ewing in "NBA 2K11" and drafting His Airness to the Heat to make the most ridiculous team in basketball video game history, but hoop heads still want to know one thing -- how does the game play?
In my opinion (from playing both the demo and having hands-on time with producers), "NBA 2K11" is already playing so great, it's an early candidate for Sports Game of the Year. Don't believe me? Download the demo for yourself on PS3 or 360 right now and you'll become a believer with every Kobe jam, juke, and jumper.
The game is just so smooth, so electric, and so much fun ... and the demo is just a taste of what to expect once the game ships October 5.
Does "NBA Elite" even stand a chance?
ESPN ARCADE
The sequel to our most popular game is here. How's your return?

Run timed routes, beat DB's to the end zone and score.

Hit your receivers, dodge defenders and rack up TDs.