September, 28, 2010
09/28/10
12:27
AM ET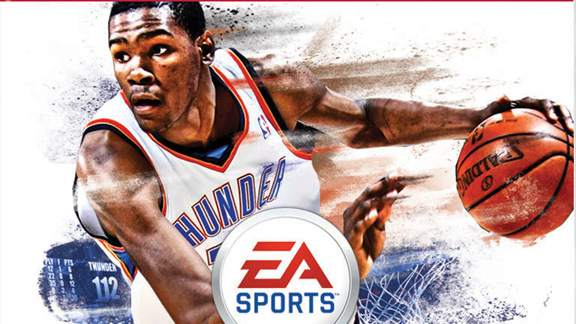 EA SportsThe once promising "NBA Elite" has now been delayed due to poor testing.
In a recent post, I asked whether or not EA Sports' new "NBA Elite" series even stood a chance against the awesome "NBA 2K11." Looks like EA Sports answered the question for me.
No.
In a shocking development, EA Sports announced today that less than a week until launch, they are delaying the release of "Elite."
In a statement sent to media, EA announced the following: "EA Sports has decided to delay next month's launch of 'NBA Elite 11.' 'NBA Jam' will launch on the Wii on October 5; we're also now going to ship 'NBA Jam' as a standalone product on the Xbox360 and PS3 in time for the holidays.
"We set ambitious goals for 'NBA Elite,' and we are creating a game that will introduce several breakthrough features that have been missing from the basketball genre. We are going to keep working until we're certain we can deliver a breakthrough basketball experience. We feel this is in the best interest of our consumers, our company and our shareholders."
This is devastating news to EA Sports, leaving "NBA 2K11" as the only basketball simulation on the market for what looks like months while EA retools what was once promised to be the most innovative basketball game the genre has seen in years. And now that "NBA Jam" is releasing on its own for the 360 and PS3 rather than being bundled with "Elite," that also can't bode well for sales down the road.
ESPN ARCADE
The sequel to our most popular game is here. How's your return?

Run timed routes, beat DB's to the end zone and score.

Hit your receivers, dodge defenders and rack up TDs.