September, 28, 2010
09/28/10
12:27
AM ET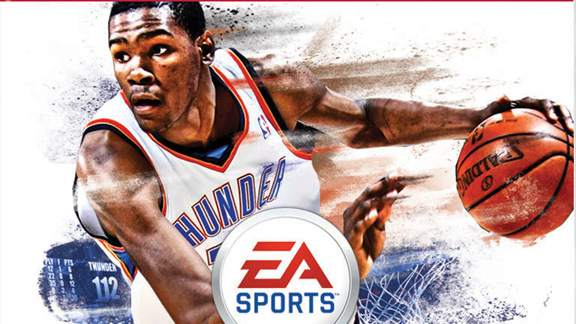 EA SportsThe once promising "NBA Elite" has now been delayed due to poor testing.
In a recent post, I asked whether or not EA Sports' new "NBA Elite" series even stood a chance against the awesome "NBA 2K11." Looks like EA Sports answered the question for me.
No.
In a shocking development, EA Sports announced today that less than a week until launch, they are delaying the release of "Elite."
In a statement sent to media, EA announced the following: "EA Sports has decided to delay next month's launch of 'NBA Elite 11.' 'NBA Jam' will launch on the Wii on October 5; we're also now going to ship 'NBA Jam' as a standalone product on the Xbox360 and PS3 in time for the holidays.
"We set ambitious goals for 'NBA Elite,' and we are creating a game that will introduce several breakthrough features that have been missing from the basketball genre. We are going to keep working until we're certain we can deliver a breakthrough basketball experience. We feel this is in the best interest of our consumers, our company and our shareholders."
This is devastating news to EA Sports, leaving "NBA 2K11" as the only basketball simulation on the market for what looks like months while EA retools what was once promised to be the most innovative basketball game the genre has seen in years. And now that "NBA Jam" is releasing on its own for the 360 and PS3 rather than being bundled with "Elite," that also can't bode well for sales down the road.
On the other hand, from what I've played of the most recent "NBA Elite" build, these extra months are sorely needed as the game is filled with the kinds of glitches (think three-point accuracy similar to "Double Dribble") that would've frustrated basketball gamers beyond belief, maybe even to the point of never returning to the brand. At least this way, if the producers get the extra time they need, maybe they can at least offer a fun alternative to "2K11" sometime in the near future.
Added EA Sports president Peter Moore via his blog: "For 'NBA Live 10' players, we will continue to offer free content and services throughout the 2010-11 season. We will start with a new roster update so you get all the players for the new season, free of charge. We will also provide free Dynamic DNA updates, daily, for the entire season. That's a full season of basketball with new rosters and updates, free.
"The decision to delay 'NBA Elite' was hard because the game has great promise. But ultimately we feel this is the right thing to do. We've been making steady progress on basketball for the past few years and it's going to take extra time to make the game.
"Why make this decision now? As with all of our titles, we continue to evaluate and improve the code right up until launch. Feedback from consumers is a very important part of the process ... 'NBA Elite' had the benefit of play-testing, a demo and a lot of our own research. All that feedback revealed some concerns about gameplay polish, so we've listened to your feedback, and made a judgment that the game would benefit from more time in development.
"I want to thank our 'NBA Elite' development team for their efforts to meet this year's lofty goals, and we're behind them as they continue their work. While no one is happy with this delay, we appreciate the support and ongoing feedback from our fans. We'll have more information coming soon."
ESPN ARCADE
The sequel to our most popular game is here. How's your return?

Run timed routes, beat DB's to the end zone and score.

Hit your receivers, dodge defenders and rack up TDs.