June, 2, 2011
06/02/11
4:47
PM ET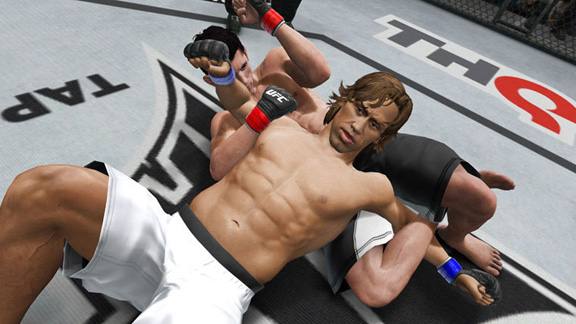 THQ"UFC Undisputed 3" adds Pride, new controls to the mix.
THQ announced today that they will not only be shipping "UFC Undisputed 3" in January (far ahead of expectations), but that the new game will also include Pride mode, complete with the old (more vicious) rules the Japanese fighting organization was known for, including soccer-style kicks, head stomps and ground knees to the head. In addition, Bas Rutten and Stephen Quadros will commentate the Pride fights to give the mode an even more authentic feel.
The new game also promises over 150 fighters, fighter entrances, two new weight classes (bantam and featherweight), and an optional, more accessible control scheme for those gamers sick of spinning the analog stick around in circles while trying to master the ground game.
"UFC Undisputed 3" is scheduled to be shown next week at the E3 video game convention, so expect more details then, even if it means making THQ tap behind closed doors.
ESPN ARCADE
The sequel to our most popular game is here. How's your return?

Run timed routes, beat DB's to the end zone and score.

Hit your receivers, dodge defenders and rack up TDs.