October, 12, 2011
10/12/11
2:02
PM ET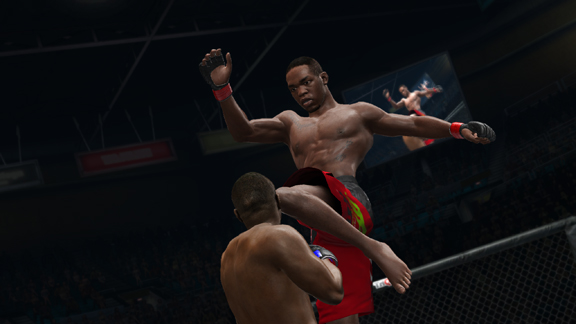 THQJon Jones leads a roster of light heavyweights looking to bloody each other up.
THQ's "UFC Undisputed 3" is one of the most-anticipated fighting games of 2012. And while we can't wait to jump into the octagon and pound a few polygons into a bloody pulp, we do have some news that will excite fight fans as they wait for the game's January release. And by news, I'm talking about the game's roster.
That's right, ESPN's Gamer Blog is here with the exclusive roster reveal, as we will break things down division by division starting with Jon Jones and the light heavyweights.
And while Jones was disappointed with his character in past games, this year "Bones" has the reach (and all new strikes!) to devastate opponents, including the right back fist. You'll also find the likes of Lyoto Machida, complete with his patented front kick, and Antonio Rogerio Nogueira making fools tap with the Anaconda Choke.
The full rundown of the light heavyweights that made the cut in "UFC Undisputed 3" is as follows:
1. Ryan Bader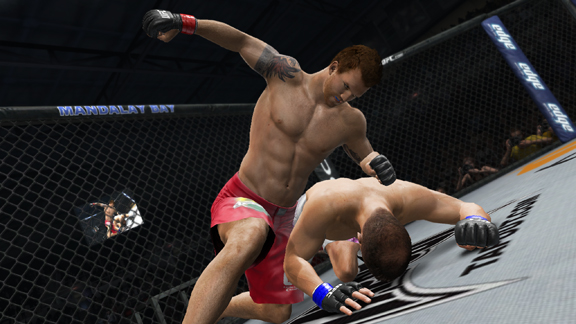 THQ
Nickname: Darth
From: Reno, Nevada
Age: 28
Height: 6'2''
Weight: 205 LB
Record: 12-2
Skill Breakdown: Division I All-American Wrestler, heavy hands
UFC Fight History: 57% Takedowns, 29% Striking, 14% Submissions
Before he was a Fighter: Sales and Marketing for a telecommunications company



ESPN ARCADE
The sequel to our most popular game is here. How's your return?

Run timed routes, beat DB's to the end zone and score.

Hit your receivers, dodge defenders and rack up TDs.