Houston 24, Cleveland 10
Is the Madden Curse to blame for Browns downfall?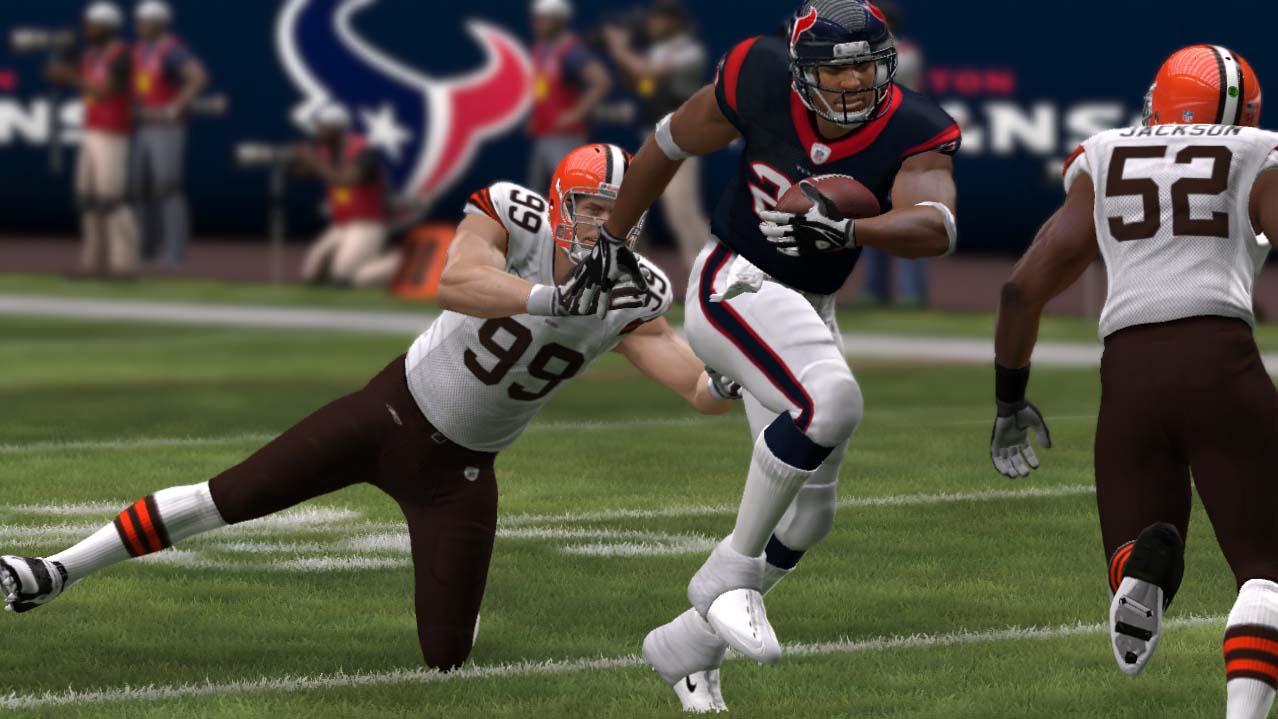 EA Sports
Player of the Game: Matt Schaub
Cleveland fans turned out by the millions to vote Peyton Hillis on the cover of "Madden 12." Now he's just another victim of the infamous Madden Curse as fantasy owners everywhere continue to curse his name (and his lack of stats). Look for another down day for Hillis and the Browns as the simulation shows the Texans winning this one pretty easily, 24-10.