Indianapolis 13, Jacksonville 10
Colts win! Colts win! Colts win!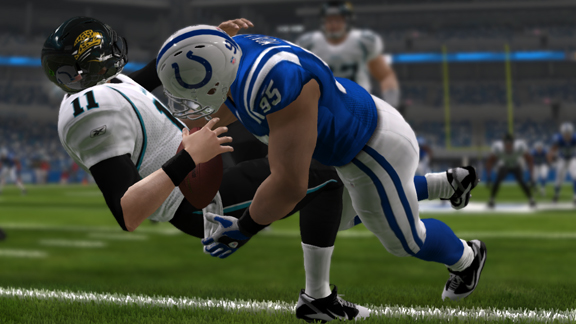 EA Sports
Player of the Game: Curtis Painter
When a team fails to win game heading into Week 10, you start to look ahead at their calendar for possible victories. And according to the "Madden" simulation, this is the week Painter pulls it off, throwing for 227 yards, including the game-winning 58-yard touchdown with less than five minutes remaining in the fourth quarter to give Indy their first win of the season. One bright spot in an otherwise brutal season.