Tennessee 17, San Diego 24
Chargers finally get the big win they've been looking for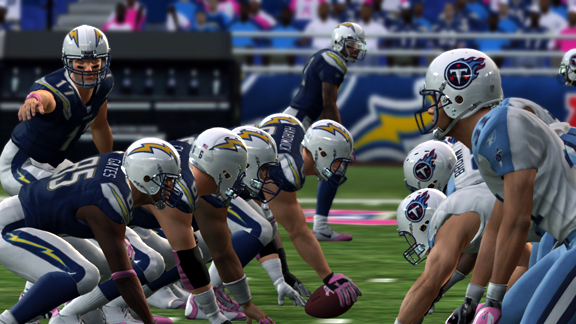 EA Sports
The Chargers have to be one of the most perplexing teams in the NFL this season. Their offense ranks first in the league in yards per game. Their defense ranks first in the league in yards against. Yet, here they are with a record of 2-5. According to "Madden," this could be the week they start to turn things around as they outplay one of the top teams in the AFC, beating the Titans 24-17 thanks to a 292-yard, two-touchdown performance by Philip Rivers.
Player of the Game: Philip Rivers
ESPN ARCADE
The sequel to our most popular game is here. How's your return?

Run timed routes, beat DB's to the end zone and score.

Hit your receivers, dodge defenders and rack up TDs.