Pittsburgh 20, New England 17
Could this be a preview of the AFC Championship?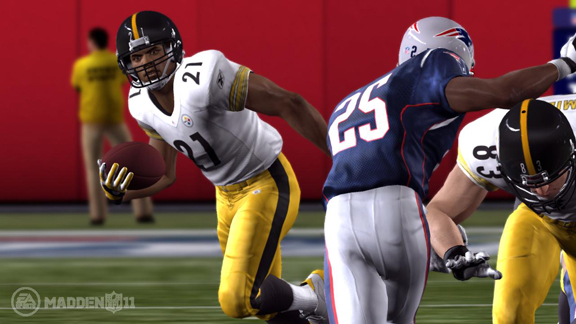 EA Sports
After falling behind 20-10, the Patriots attempt a late rally, scoring a touchdown with six minutes left in the fourth quarter to pull within three points. There was plenty of time, but it wasn't meant to be as the Steelers get the ball and eat up most of the clock thanks to the speedy feet of Rashard Mendenhall. When the Patriots finally do get the ball back, Tom Brady throws a pick that ends any chances of a miraculous New England win.
Player of the Game: Rashard Mendenhall