Houston 27, Tennessee 10
Will we see another fight?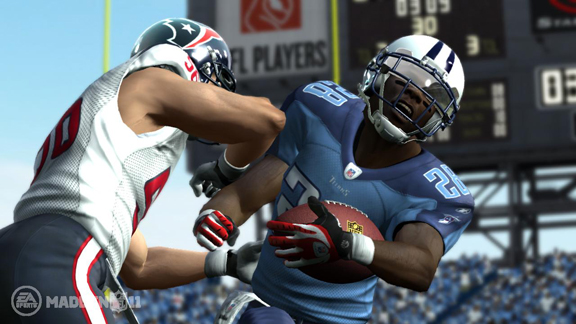 EA Sports
Last time the Texans and Titans battled, we witnessed one of the coolest football fights in a long time between Andre Johnson and Cortland Finnegan. Will there be a rematch? Look for Johnson and the Texans to dominate this one as, according to "Madden," Johnson grabs eight passes for 130 yards and one touchdown in the 27-10 win.
Player of the Game: Andre Johnson