Indianapolis 24, Tennessee 23
At least Randy Moss is still a good receiver in "Madden"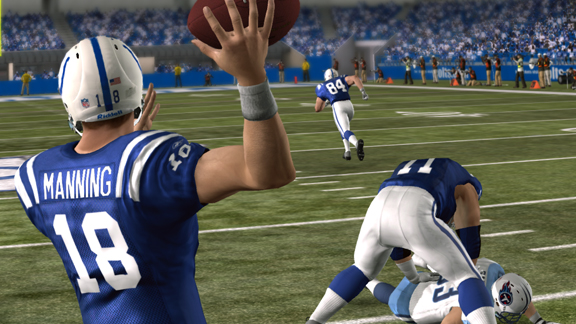 EA Sports
Has any "elite" player fallen off the map faster than Randy Moss? First he was Tom Brady's deep threat, then he was going to save the Vikings season, then he was going to be the missing piece for the Titans. Instead, Moss has just been missing, not even making the slightest difference in Tennessee (unless you're still using him in "Madden"). Moss once again fails to catch a ball in Week 17, as the Colts take down the Titans thanks to 356 yards and two touchdowns from Peyton Manning.
Player of the Game: Peyton Manning