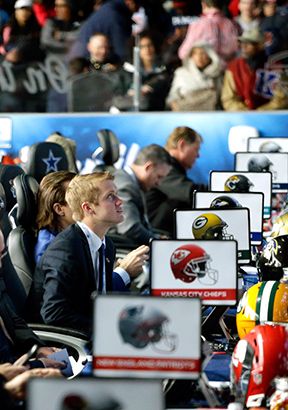 AP Photo/Nam Y. Huh
NFL draft on ESPN Radio (Thu., 7p ET)

On The Clock
ESPN Radio looks ahead to the 2017 NFL draft:


-Schefter: What will Browns do with No. 1 pick?



-Dalvin Cook, Corey Davis and Patrick Mahomes II on their expectations for draft day



-First Draft on the biggest potential surprises



-Paul Finebaum on top prospects from the SEC



-Mayock: How many QBs go in the first round?



-Reuben Foster on diluted sample at combine



-Jonathan Allen on being coached by Nick Saban



-Jamal Adams on what the draft experience is like



-Brian Kelly on remarks regarding DeShone Kizer