MUST LISTEN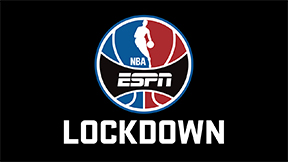 Long Live The King
Jorge Sedano, Ohm Youngmisuk and Dave McMenamin discuss if their opinion of the Cavs has changed as a result of Cleveland's sweep, if the Warriors are in trouble without Steve Kerr long term, the Celtics' ability to claw back against the Bulls, the irony in Russell Westbrook's statements and more.
MOST POPULAR
Tony Kornheiser and Michael Wilbon discuss their thoughts on Russell Westbrook, the effect of Steve Kerr's absence, if the Clippers are done and more.

Stephen A. Smith and Max Kellerman debate about the Rockets' win over the Thunder in Game 4, the Cavaliers' sweep of the Pacers, the NFL draft and more.

Herm Edwards and Paul Finebaum join the guys to discuss the latest NFL Draft news. Plus, Paul says he's bearish on one SEC star.
Mel Kiper Jr., Chris Sprow and Todd McShay discuss the draft day decisions that could shock the NFL world, weigh in on "The Clean 7" and share their final analysis before Thursday's first round.

Bjorn Nittmo, a high school exchange student from Sweden, discovered his talent in American football, and started the ride of a lifetime. Then he disappeared.

Adam Schefter welcomes Steelers' President Art Rooney II to talk about their coaching consistency & share memories of his father. Plus, Cardinals' VP of Player Personnel Terry McDonough on trying finding the QB of the future in this year's draft.
FIND YOUR FAVORITE PODCAST
ESPN Originals
ESPN TV
ESPN Radio
ESPN New York
ESPN Chicago
ESPN Los Angeles
FOLLOW US ON TWITTER

Get the latest updates on Twitter. Follow us.