MUST LISTEN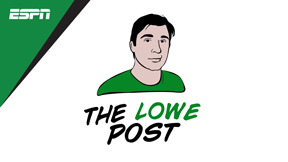 Kevin Arnovitz, ESPN
Zach and ESPN's Kevin Arnovitz make their All-Star picks, talk trade rumors, and much more.
Play | Download | Apple Podcasts | RSS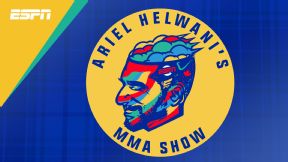 The MMA Reporters: Episode 1
On this premiere episode of the show, Brett Okamoto, Jeff Wagenheim and Ariel Helwani discuss the UFC's debut on ESPN, Greg Hardy's first UFC fight, covering Hardy, the stakes going into Cejudo vs. Dillashaw, Till vs. Masvidal, Pettis vs. Wonderboy and much more.
Play | Download | Apple Podcasts | RSS
MOST POPULAR
Tony Kornheiser and Michael Wilbon discuss if they're surprised by Jalen Hurts' transfer to Oklahoma, the White Sox offer a 7-year $175 million offer to Manny Machado, was the Warriors win over the Nuggets last night more than just a regular season win, LeBron out at least two more games and much more.

Stephen A. & Max question if the 76ers have enough to win the East, react to Jerry Jones saying Jason Garrett would get 5 job offers and more.

The guys talk about the Eagles saying they are committed to Carson Wentz as their QB with ESPN NFL Analyst Damien Woody before going through "Trey's Weekly Rankings" and more.
The crew take a voicemail from a listener moving back home with his parents (0:25), talk about the Golden Knights making the Stanley Cup Finals in their first year as a team (15:30), the people at Preakness and the Royal Wedding who have "crazy hat confidence" (26:00) and Katie's Top 10 NBA moments of 2018 (42:30).

Adam welcomes Kirk Herbstreit & Chris Fallica to discuss their perspective on the top players in this year's NFL Draft, their role in ESPN's draft coverage and more (:31). Plus, the return of #AskAdam (21:09).
FIND YOUR FAVORITE PODCAST
FOLLOW US ON TWITTER

Get the latest updates on Twitter. Follow us.