MUST LISTEN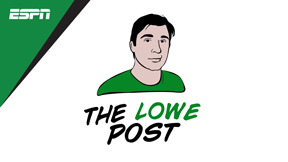 Tim MacMahon
Zach talks to ESPN's Tim MacMahon about the floundering Rockets, Luka Doncic, the Western Conference landscape, and more.
Play | Download | Apple Podcasts | RSS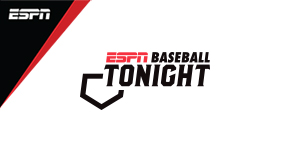 Winter Meetings Check-In
Before catching up with Tim Kurkjian (30:44), Buster gets a Winter Meetings edition of "The Numbers Game" (1:52) and checks in on the hot Winter markets, including Houston (9:41), Chicago (13:56), New York (18:43) and San Francisco (24:29).
Play | Download | Apple Podcasts | RSS
MOST POPULAR
Tony Kornheiser and Michael Wilbon discuss the Chargers' monumental comeback at Arrowhead, did Anthony Lynn make the right call to go for two, is this a must-win for the Steelers, the Lakers protesting the officials and much more.

Stephen A. Max, Louis Riddick and Will Cain debate if the Cowboys will win the NFC East, Oscar De La Hoya's clap back at Dana white and Stephen A's top 5 MVP candidates.

The guys talk about the big AFC West matchup between the Chargers and the Chiefs with Louis Riddick before bringing in Tim Kurkjian, Tedy Bruschi and more.
The crew take a voicemail from a listener moving back home with his parents (0:25), talk about the Golden Knights making the Stanley Cup Finals in their first year as a team (15:30), the people at Preakness and the Royal Wedding who have "crazy hat confidence" (26:00) and Katie's Top 10 NBA moments of 2018 (42:30).

Adam welcomes Kirk Herbstreit & Chris Fallica to discuss their perspective on the top players in this year's NFL Draft, their role in ESPN's draft coverage and more (:31). Plus, the return of #AskAdam (21:09).
FIND YOUR FAVORITE PODCAST
FOLLOW US ON TWITTER

Get the latest updates on Twitter. Follow us.