MUST LISTEN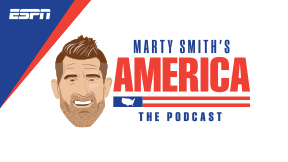 Ryan Leaf: I'm Thankful for 32 Months in Prison
What up y'all, this week i chat with Ryan Leaf about struggles with addiction and depression and why going to prison was the best thing to happen to him
Play | Download | Apple Podcasts | RSS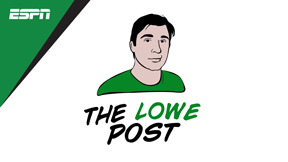 Tim MacMahon
Zach talks to ESPN's Tim MacMahon about the floundering Rockets, Luka Doncic, the Western Conference landscape, and more.
Play | Download | Apple Podcasts | RSS
MOST POPULAR
Tony Kornheiser and Michael Wilbon discuss if last night was more about the Eagles or the Rams, how concerning is this loss for the Patriots, do the Colts deserve more praise, Bears win eliminates the Packers and much more.

Stephen A. Max, Damien Woody and Will Cain debate who will win the NFC East, if Tom Brady has fallen off of the cliff and more.

The guys talk about the Eagles big win over the Rams with ESPN NFL Analyst Jeff Saturday before breaking down the trade gone wrong in the NBA with Adrian Wojnarowski and more.
The crew take a voicemail from a listener moving back home with his parents (0:25), talk about the Golden Knights making the Stanley Cup Finals in their first year as a team (15:30), the people at Preakness and the Royal Wedding who have "crazy hat confidence" (26:00) and Katie's Top 10 NBA moments of 2018 (42:30).

Adam welcomes Kirk Herbstreit & Chris Fallica to discuss their perspective on the top players in this year's NFL Draft, their role in ESPN's draft coverage and more (:31). Plus, the return of #AskAdam (21:09).
FIND YOUR FAVORITE PODCAST
FOLLOW US ON TWITTER

Get the latest updates on Twitter. Follow us.