MUST LISTEN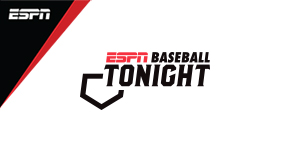 Hurry Up And Wait
Buster & Tim Kurkjian discuss the waiting game with Harper, Machado and other big stars, what it means for labor peace and much more (6:48). Plus, Mark Teixeira shares his Spring Training perspective (26:50), Scott Lauber brings some "Inside Heat" on the Phillies (39:29), and Buster talks to CC Sabathia about his farewell season (43:28).
Play | Download | Apple Podcasts | RSS
The Road Less Traveled
Adam Schefter talks to Heisman Trophy winner & former NBA 1st Round pick Charlie Ward about his perspective on Kyler Murray (1:16). Plus, Patriots LT Trent Brown discusses his upcoming free agency (17:52) and your #AskAdam voicemails (32:10).
Play | Download | Apple Podcasts | RSS
MOST POPULAR
Tony Kornheiser and Michael Wilbon discuss if Kevin Durant is the face of the NBA, if Colin Kaepernick is more or less likely to be signed now, if Ben Roethlisberger should still want to play with Antonio Brown, and tanking in the MLB.

Max and Stephen A. are joined by Mel Kiper Jr. to discuss his new mock draft. Also, the guys debate the pressure on Celtics to get AD and LeBron's comments on Kaepernick.

The guys continue their conversation about Antonio Brown and his social media antics before talking with ESPN NBA Reporter Nick Friedell about the Warriors and more.
The crew take a voicemail from a listener moving back home with his parents (0:25), talk about the Golden Knights making the Stanley Cup Finals in their first year as a team (15:30), the people at Preakness and the Royal Wedding who have "crazy hat confidence" (26:00) and Katie's Top 10 NBA moments of 2018 (42:30).

Adam welcomes Kirk Herbstreit & Chris Fallica to discuss their perspective on the top players in this year's NFL Draft, their role in ESPN's draft coverage and more (:31). Plus, the return of #AskAdam (21:09).
FIND YOUR FAVORITE PODCAST
FOLLOW US ON TWITTER

Get the latest updates on Twitter. Follow us.