MUST LISTEN
Terrell Owens
Former NFL WR Terrell Owens talks about the NFL's new celebration rules, what he could still bring to an NFL team, why the Eagles won't win the NFC East, the advice he gave to OBJ last year and if the Cowboys can win the Super Bowl with Dak at the helm.
Play | Download | Apple Podcasts | RSS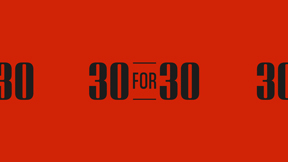 A Queen Of Sorts
In 2012, poker star Phil Ivey pulled off an elaborate baccarat scheme that won him over $20 million and landed him in court. But Ivey had another card up his sleeve - secretive mastermind "Kelly" Cheung Yin Sun, a woman who crafted the entire scheme to get revenge. Reported by Rose Eveleth. Hosted by Jody Avirgan.
Play | Download | Apple Podcasts | RSS
MOST POPULAR
Tony Kornheiser and Pablo Torre react to O.J Simpson being granted parole, discuss their takeaways from the 1st round of The Open, share their thoughts on the future of sports betting and more.

The First Take crew discusses O.J. Simpson's possible parole, concerns about Zeke Elliot and more. Plus, they chat with Texas' Tom Herman and Jets QB Josh McCown.

Golic & Trey Wingo talked about Le'Veon Bell's contract talks and Panthers bring back a familiar face. Plus, Tom Herman, Lincoln Riley & Derek Carr
Zach talks to ESPN's Ian Begley and Bleacher Report's Howard Beck about some Carmelo Anthony trade scenarios, the state of the Knicks, and much more.

Michael Collins and Jason Sobel preview the Open Championship, share their thoughts on which golfers they expect to perform well and more.

Before conversations with Duke coach Mike Krzyzewski and Alabama's Avery Johnson, Seth Greenberg and Dan Dakich discuss events of the summer, Andrew Dakich transferring to Ohio State from Michigan and more.
FIND YOUR FAVORITE PODCAST
ESPN Originals
ESPN TV
ESPN Radio
ESPN New York
ESPN Chicago
ESPN Los Angeles
FOLLOW US ON TWITTER

Get the latest updates on Twitter. Follow us.