MUST LISTEN
Wade Phillips & Terence Newman
Adam Schefter talks to Rams DC Wade Phillips about his legendary career in the NFL, the best players he's coached and more (1:03). Plus, Vikings CB and former Phillips pupil Terence Newman talks about what could be his final year in the league, everything he's accomplished on the field and more (27:27).
Play | Download | Apple Podcasts | RSS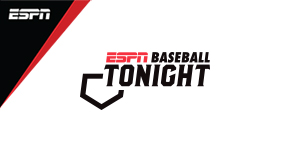 Live From Washington, D.C.!
Live from D.C., Buster, Karl Ravech and Tim Kurkjian discuss trade rumors around the Beltway, their takeaways from the first half and more. Plus, Sarah Langs joins for a special edition of "The Numbers Game" (31:59), Todd Radom stares down Buster & Josh for a live quiz (37:35) and Bleacher Tweets come from the audience (45:15).
Play | Download | Apple Podcasts | RSS
MOST POPULAR
Tony Kornheiser and Michael Wilbon are live from the MLB All-Star Game weighing in on if there is pressure on Harper to perform at home, is the Matheny firing justified, World Cup Finale and more.

Will Cain and Ryan Hollins discuss Michael Irvin's comments on T.O.'s Hall of Fame ceremony, if the Warriors are ruining basketball and recent criticism of Jameis Winston.

The guys are live from Washington, D.C. today for the MLB All-Star game. They talk about France winning the World Cup & more before talking to MLB Commissioner Rob Manfred.
The crew take a voicemail from a listener moving back home with his parents (0:25), talk about the Golden Knights making the Stanley Cup Finals in their first year as a team (15:30), the people at Preakness and the Royal Wedding who have "crazy hat confidence" (26:00) and Katie's Top 10 NBA moments of 2018 (42:30).

Adam welcomes Kirk Herbstreit & Chris Fallica to discuss their perspective on the top players in this year's NFL Draft, their role in ESPN's draft coverage and more (:31). Plus, the return of #AskAdam (21:09).
FIND YOUR FAVORITE PODCAST
FOLLOW US ON TWITTER

Get the latest updates on Twitter. Follow us.