MUST LISTEN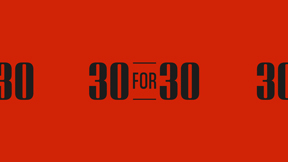 The Trials Of Dan And Dave
The 1992 Summer Olympics produced a great many heroes, but that spring TV viewers were led to believe they were all about Dan O'Brien and Dave Johnson -- decathletes competing not only for the USA but for Reebok, as well. 25 years later, we revisit the hype, how the campaign went bust -- and Dan O'Brien's path to redemption. Hosted by Jody Avirgan. Produced by Andrew Mambo. 30for30podcasts.com
MOST POPULAR
Tony Kornheiser and Frank Isola talk about the timing of Phil Jackson's dismissal, the futures of the Clippers and Knicks, the Celtics' free-agency pursuits and more.

Will Cain and John Salley debate the Knicks' decision to part ways with Phil Jackson. Plus, Stephen A. Smith and Max Kellerman join the show to react to the news.

Greeny & Golic discuss the Knicks deciding to part ways with Phil Jackson
Zach talks to ESPN NBA Insider Brian Windhorst about the NBA draft, the deals that were made and the deals that might still come as free agency approaches.

Ravens WR Jeremy Maclin on the Chiefs' handling of his release and why he chose Baltimore. Plus, Panthers TE Greg Olsen on his current contract and what's left to accomplish.

Brett Okamoto and special co-host Chael Sonnen discuss Mayweather/McGregor, Bellator NYC and more.
FIND YOUR FAVORITE PODCAST
ESPN Originals
ESPN TV
ESPN Radio
ESPN New York
ESPN Chicago
ESPN Los Angeles
FOLLOW US ON TWITTER

Get the latest updates on Twitter. Follow us.