MUST LISTEN
Michael Vick
Bomani Jones is joined by the legend Michael Vick to discuss playing in the American Flag Football League (0:54), how his skillset would fit in the modern game (7:17), the difficulties when he returned to the NFL and found himself become a starter again (10:51) as well as the insights he has on young QB's like Lamar Jackson (14:34). Plus, his reply when people think they can beat him in a footrace and more (24:35)!
Play | Download | Apple Podcasts | RSS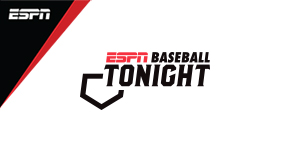 Live From Washington, D.C.!
Live from D.C., Buster, Karl Ravech and Tim Kurkjian discuss trade rumors around the Beltway, their takeaways from the first half and more. Plus, Sarah Langs joins for a special edition of "The Numbers Game" (31:59), Todd Radom stares down Buster & Josh for a live quiz (37:35) and Bleacher Tweets come from the audience (45:15).
Play | Download | Apple Podcasts | RSS
MOST POPULAR
Bomani Jones and Pablo Torre discuss if Masai Ujiri owes DeMar DeRozan an apology, if Carmelo Anthony will make the Rockets better or worse, if the NFL & NFLPA will ever come up with a solution and much more.

Will Cain, Jason Fitz, and Mike Golic Jr debate how NFL players should react to the NFL freezing anthem protest rules, drama with the Patriots, and much more.

Jason Fitz and Mike Golic Jr. talk about the NFL anthem policy with the help of Will Cain and Jeff Darlington and then talk OBJ vs. Antonio Brown and more.
The crew take a voicemail from a listener moving back home with his parents (0:25), talk about the Golden Knights making the Stanley Cup Finals in their first year as a team (15:30), the people at Preakness and the Royal Wedding who have "crazy hat confidence" (26:00) and Katie's Top 10 NBA moments of 2018 (42:30).

Adam welcomes Kirk Herbstreit & Chris Fallica to discuss their perspective on the top players in this year's NFL Draft, their role in ESPN's draft coverage and more (:31). Plus, the return of #AskAdam (21:09).
FIND YOUR FAVORITE PODCAST
FOLLOW US ON TWITTER

Get the latest updates on Twitter. Follow us.