Scott Hates Everything ... Except These Things
Scott doesn't like many things. In fact, he hates everything - except for a few things. This is his list of those things. Scott Approved
Updated:
December 19, 2008, 5:42 PM ET
Scott Van Pelt at ESPNRadio.com
I don't like many things. In fact, I hate everything - except for a few things. This is my list of those things. I'll continue to add to it as I remember the things I don't hate. Enjoy!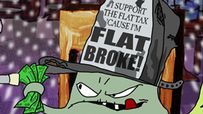 Adult SwimEarly can't afford to "make it rain."
Squidbillies - Early Cuyler is a redneck squid who lives in North Georgia. He makes pine cone liquor, robs convenience stores and listens to me on the "ray-jo" box. He makes me laugh anytime he speaks. He is part of Adult Swim lineup that keeps me company late at night.


Flight of the Conchords - My only concern is that too many people now like it which means I will have to not like it, but it's too late for that. The show is about New Zealanders Jermaine, Brett and Murray adrift in New York and their madcap adventures surrounding their band. Those that know - know. Those that don't, won't get it or understand it and I have neither the time, nor the interest in trying to explain.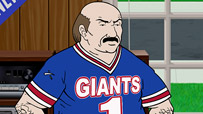 Adult SwimListen for Carl's pick every Friday!
Carl - Carl has the misfortune of living next to Meatwad, Frylock and Shake on the Aqua Teen Hunger Force. Carl is disaster in every imaginable way. He joins us during football season with his stone cold lock of the century of the week.


Coach John McGuirk - Coach is a man of letters who lives with his mom and coaches soccer at an elementary school - and drinks. He is the star of "Home Movies" in my opinion and is yet another staple of Adult Swim.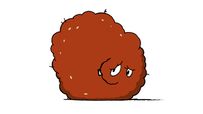 Adult SwimMeatwad is a wad of meat.
Meatwad - I don't really know what to say about Meatwad - he's a wad of meat. He likes MC Pee Pants and once made a fire-breathing Easter bunny that "come out my mind." It's a long story. He helps us to understand the importance of good gambling.


Whiplash the Cowboy Monkey - Just go ahead and Google that. If a little ape wearing a 10 gallon hat and chaps riding a dog at a rodeo doesn't make you laugh, I give up.



For the best radio experience in the history of man, keep it locked on Tirico & Van Pelt, weekdays from 1-3 p.m. ET, and The Scott Van Pelt Show, weekdays from 3-4 p.m. ET on your local ESPN Radio affiliate and streaming live at ESPNRadio.com.