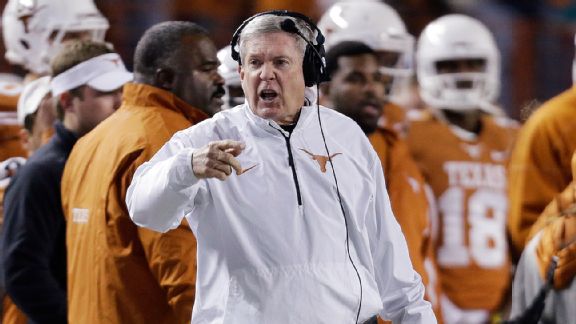 AP Photo/Eric GayOrangebloods.com's Chip Brown talks about the rumors concerning Mack Brown's future with Texas.
Wednesday, Scott Van Pelt and Ryen Russillo react to Mike Shanahan's decision to bench Robert Griffin III, share their thoughts on the rumors circulating about Nick Saban's future and much more. Listen to the best highlights of the show below!
Orangebloods.com's Chip Brown weighs in on the rumors concerning the futures of Mack Brown and Nick Saban, the Longhorns' season, potential coaching candidates for Texas if Brown resigns and more. Listen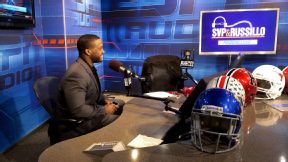 Ray Necci/ESPN RadioFormer Ohio State RB Maurice Clarett in studio.
College Football Hall of Famer Archie Manning comments on the futures of Nick Saban and Mack Brown, the criteria for the CFB Playoff, Peyton Manning's reaction to criticism he has received about his performance in cold weather and more. Listen


Former Ohio State RB Maurice Clarett talks about the forthcoming ESPN documentary "Youngstown Boys" and reflects on his experiences playing for the Buckeyes, his self-discovery in prison and more. Listen

ESPN NBA analyst P.J. Carlesimo discusses Heat-Pacers, Paul George's development, Kobe Bryant's return, the criticism surrounding Jason Kidd and more. Listen

PODCASTS
Ryen Russillo and Danny Kanell bring their own flavor to the game, mixing some pop culture with the latest happenings.