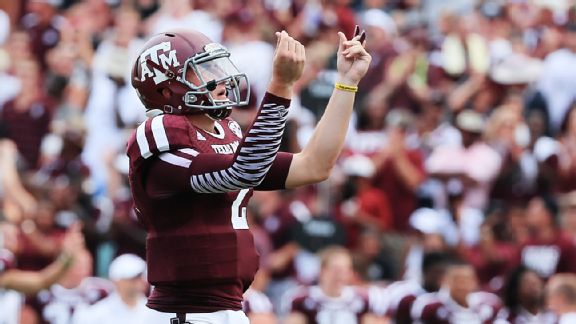 Scott Halleran/Getty ImagesScott Van Pelt and Ryen A. Russillo recap Mel Kiper Jr.'s first mock draft and question his No. 1 pick.
Wednesday, Scott Van Pelt and Ryen Russillo talk about Mel Kiper Jr.'s first mock draft, if Johnny Manziel is worth the first pick and why LeBron is jealous of Kevin Durant. Plus, they make NBA-NFL player comparisons and much more.
ESPN NFL analyst Antonio Pierce talks about his experiences playing on the road in the playoffs, the 49ers' mindset for the Seahawks, how the Broncos' game plan changes without Chris Harris and more. Listen

ESPN CBB Insider Jeff Goodman weighs in on the impact of the new rules, Wisconsin's potential, the lack of powerhouse teams, Kansas' guards, North Carolina's academic concerns and more. Listen

PTI's Michael Wilbon discusses LeBron's jealousy of Kevin Durant, if Peyton Manning is the NBA equivalent of Jerry West, what is going on with the Cubs' new mascot and more. Listen

PODCASTS
Ryen Russillo and Danny Kanell bring their own flavor to the game, mixing some pop culture with the latest happenings.