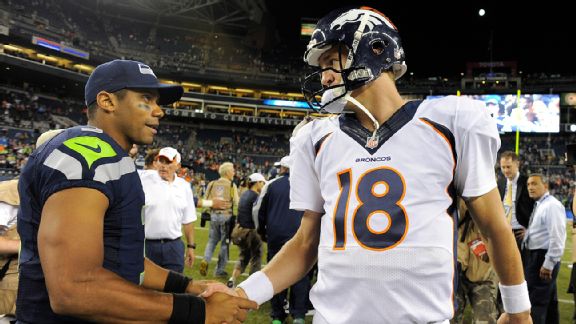 John Leyba/The Denver Post/Getty ImagesESPN The Magazine's Chad Millman talks about the line for the Super Bowl and the mag's Music Issue.
Thursday, Scott Van Pelt and Karl Ravech cover Richard Sherman's comments about being called a thug, the Browns' search for a new coach and much more. Listen to the best highlights of the show below!
ESPN NFL analyst Jerome Bettis weighs in on Richard Sherman's outspokenness, the use of the word "thug," Sherman's actions at the end of the NFC Championship, the rivalry between the Seahawks and the 49ers and more. Listen

ESPN The Magazine's Chad Millman talks about his prop bets contest for the Super Bowl, the fluctuating line for the game, pairing athletes with stars from the music world for the magazine's Music Issue and more. Listen

TNT NBA analyst Steve Kerr shares his thoughts on Kevin Durant's incredible stretch, compares Durant's game with that of Larry Bird, talks about the development of one-and-done players and much more. Listen

PODCASTS
Will Cain gives you his unfiltered take on the biggest stories in the sports world.