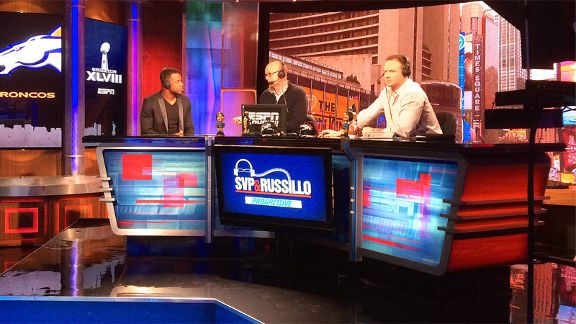 Ray Necci/ESPN RadioPackers WR Randall Cobb talks about how Green Bay dealt with Aaron Rodgers' collarbone injury.
Tuesday, Scott Van Pelt and Ryen Russillo cover Johnny Manziel's draft position, Kevin Durant's hot streak and more. Listen to the best highlights of the show below!
Packers WR Randall Cobb dishes on his team's year, Green Bay's loss to San Francisco in the playoffs, Aaron Rodgers' injury status at the end of the season, the Seahawks' physicality and more. Listen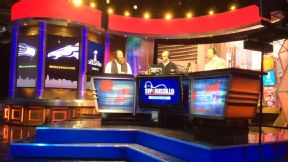 Ray Necci/ESPNSteelers DE Brett Keisel joins Scott and Ryen.
Steelers DE Brett Keisel talks about his future, his experiences in the Super Bowl, the officiating during Chiefs-Chargers and whether Peyton Manning is the hardest QB to defend. Plus, he reveals the last time he wanted to beat someone up, why he's shaving his beard next week and more. Listen

ESPN NFL analyst Ron Jaworski weighs in on Johnny Manziel's draft position, Peyton Manning's patience, the Broncos' receivers, the Seahawks' run game and more. Listen

ESPN Deportes Radio's Kenneth Garay talks about calling the Super Bowl, which team will win Seahawks-Broncos, whether the Heat's struggles have worried him and more. Listen

PODCASTS
Ryen Russillo brings his own flavor to the game, mixing some pop culture with the latest happenings.