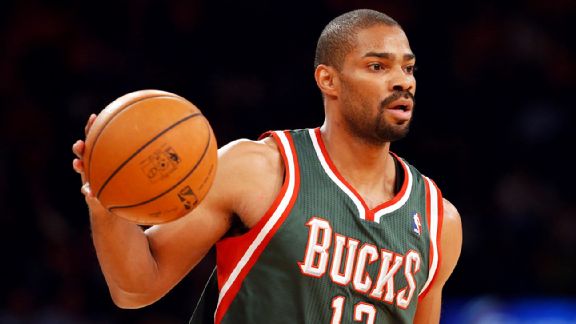 Anthony Gruppuso/USA TODAY SportsRyen A. Russillo and Michael Smith delve into the NBA trade deadline and who was sent packing.
Thursday, Ryen Russillo and Michael Smith talk NBA trade deadline, Ray Rice's legal troubles and much more. Listen to the best highlights of the show below!
ESPN NBA analyst Tim Legler discusses the NBA trade deadline, if there will be any moves that will give a potential playoff team a push, if second rounds picks are the least valuable thing in the NBA, if Paul George is regressing and much more. Listen

Magic SG Arron Afflalo discusses if he wants to be moved before the deadline, if he's spoken to the front office, how a player enjoys great numbers on a losing team, if he feels like the old guy on the team even though he's only 28 and much more. Listen

ESPN CFB analyst Todd McShay discusses the upcoming NFL combine, what to expect from the prospects, what the buzz is surrounding Jadaveon Clowney and Johnny Manziel and much more. Listen

PTI's Michael Wilbon discusses the state of the Lakers, if GM's are afraid to make trades at the deadline, the importance of the Durant and LeBron matchup tonight and much more. Listen

Boston College coach Steve Donahue discusses his team's big win over No. 1 Syracuse last night, how confident he was that Jackson would hit his free throws in crunch time and much more. Listen

PODCASTS
Ryen Russillo brings his own flavor to the game, mixing some pop culture with the latest happenings.