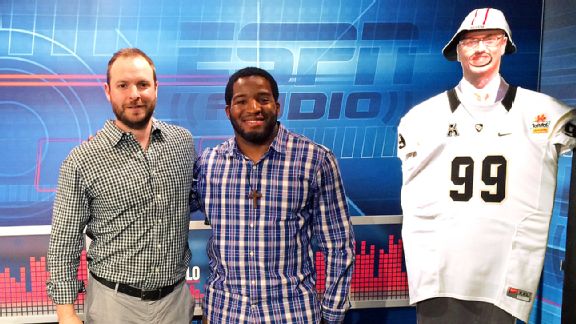 ESPN RadioRyen A. Russillo and Tim Legler talk with Redskins RB Alfred Morris about the offseason and the draft.
Tuesday, Ryen Russillo and Tim Legler talk about LeBron's Game 4 performance, Donald Sterling's comments about Magic Johnson and much more. Listen to the best highlights of the show below!
Trail Blazers coach Terry Stotts talks about Portland's win over the Spurs in Game 4, what makes San Antonio such a difficult matchup, his team's season and more. Listen

Redskins RB Alfred Morris weighs in on Washington's disappointing 2013 season, the changes to his team's offense, what Robert Griffin III is like and more. Listen

ESPN NFL Insider Mark Dominik dishes on how owners can influence the draft, the Texans' QB situation, prospects that exceed expectations and more. Listen

PODCASTS
Ryen Russillo brings his own flavor to the game, mixing some pop culture with the latest happenings.