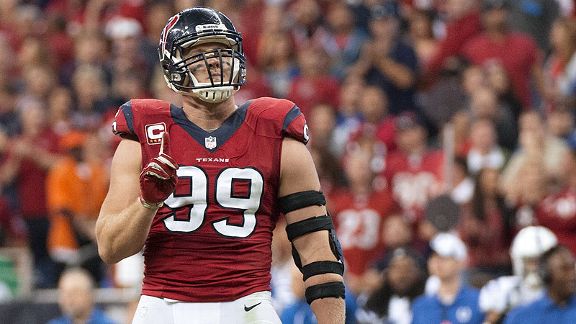 George Bridges/MCT/Getty ImagesBrian Urlacher tells the guys about J.J. Watt's new deal with the Texans and Jay Cutler's toughness.
Tuesday, Scott Van Pelt and Ryen Russillo discuss the NFL's punishment of Jim Irsay, the first week of the college football season and much more. Listen to the best highlights of the show below!
ESPN NFL analyst Mark Brunell covers the Raiders' QB situation, Rob Gronkowski's impact on the Patriots' offense and the disciplinary action the NFL took against Jim Irsay. Listen

ESPN CFB analyst Danny Kanell weighs in on the outlook for the Big Ten, Alabama's performance against West Virginia and Florida State's win over Oklahoma State. Listen

FOX's Brian Urlacher offers his insight on J.J. Watt's abilities, officiating in the preseason, the outlook for defenses in the NFC North and Jay Cutler's toughness. Listen

PODCASTS
Ryen Russillo brings his own flavor to the game, mixing some pop culture with the latest happenings.