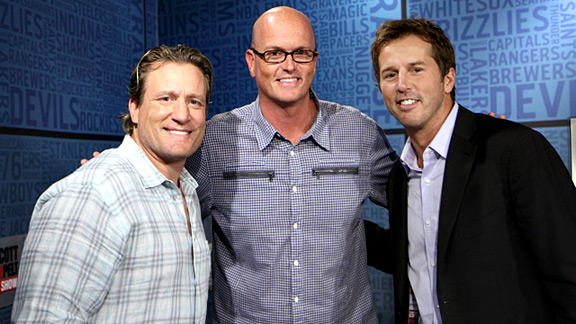 John Atashian/ESPNFormer NHL stars Jeremy Roenick and Mike Modano join Scott Van Pelt.
Former NHL stars Mike Modano and Jeremy Roenick describes what it's like to play for the Stanley Cup. They also shoot down Van Pelt's idea for a sumo goalie. Listen

ESPN MLB Insider Buster Olney talks about Terry Collins and David Wright, Jays 3B Brett Lawrie, the Angels' firing hitting coach Mickey Hatcher and more. Listen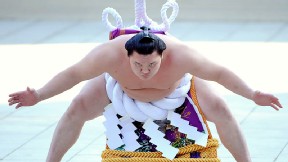 TOSHIFUMI KITAMURA/AFP/Getty ImagesCould sumo wrestlers be goalies?
#SumoGoalie - Scott Van Pelt shares some brilliant ideas to win in sports. Should hockey teams have sumo wrestlers for goalies? Full-time cherry picker in basketball? Go deep every play? Listen

ESPN.com Heat Index writer Brian Windhorst says that without Chris Bosh in the series, the talent gap between the Heat and Pacers is razor thin. He predicts a long series.
Listen

1070 The Fan's Dan Dakich says he is stunned by how soft the Miami Heat are. The Pacers got every loose ball. The Heat were fortunate to be in the game at all at the end. Listen

Comcast Sports in Chicago's Stacey King says the Chicago Bulls will be very careful bring back Derrick Rose from injury. Listen

PODCASTS
Ryen Russillo brings his own flavor to the game, mixing some pop culture with the latest happenings.