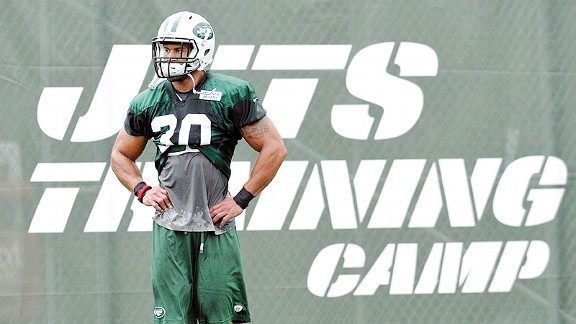 AP Photo/Bill KostrounScott Van Pelt notes that the Jets training camp has seemed like a constant circus this year.
Scott Van Pelt flying solo
Mess at Jets camp - Scott Van Pelt talks about the crazy occurences over the past couple of weeks at Jets camp and owner Woody Johnson's comments about the media buzz surrounding Tim Tebow. Listen

Olympic gold medalist Ryan Lochte talks about his favorite moments from London both in and out of the pool. Lochte says he has no regrets about his performance at the games and looks forward to Rio 2016. Listen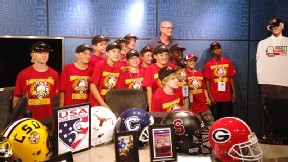 ESPN RadioSVP hosted the Maryland Little League champs.
One Big Thing - Scott Van Pelt talks about the latest in a long line of missteps for Dwight Howard, this time blowing off a children's basketball camp in Orlando. Listen

ESPN MLB Insider Tim Kurkjian says what Justin Verlander is doing is incredible. Kurkjian also talks about Barry Bonds' future on the fifth anniversary of him setting the all-time home run record. Listen

ESPN the Magazine editor-in-chief Chad Millman talks about the magazine's upcoming college football preview issue. Millman also weighs in on the impact of gambling in sports. Listen

PODCASTS
Ryen Russillo and Danny Kanell bring their own flavor to the game, mixing some pop culture with the latest happenings.