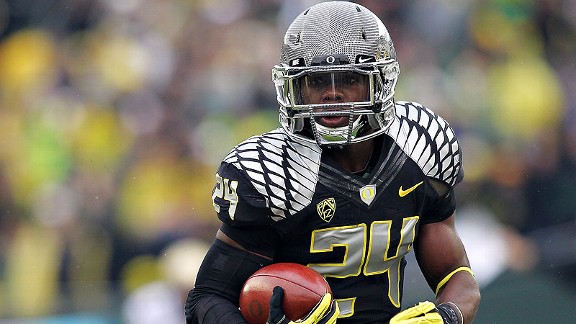 Jonathan Ferrey/Getty ImagesOregon RB Kenjon Barner talks about the Ducks' explosive attack and their BCS title hopes.
Thursday, Scott Van Pelt talked about the MLB awards season, surprises in the NFL and much more. Listen to the best highlights of the show below!
Oregon running back Kenjon Barner chats about the Ducks' explosive offensive approach, this week's matchup against Stanford, trying to get through the season undefeated and much more. Listen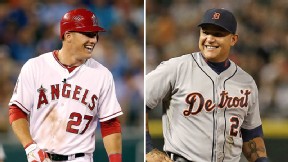 Getty ImagesScott Van Pelt weighs in on the AL MVP vote.
Awards flaws - Scott Van Pelt talks about the problems with MLB handing out its awards so far after the season and weighs in on the debate about whether Mike Trout or Miguel Cabrera should take home the AL MVP. Listen

ESPN college football analyst David Pollack says he doesn't expect more than one team to remain undefeated through the regular season. Pollack also explains why Collin Klein is the Heisman favorite at this point. Listen

ESPN the Magazine's Chad Millman talks about the magazine's latest issue which focuses on the experience at an LSU vs. Alabama game. Millman also weighs in on the injury to Ben Roethlisberger and how that impacts betting lines in Las Vegas. Listen

ESPN NFL analyst Herm Edwards discusses the impact Ben Roethlisberger's injury will have on the Steelers, the mess in the Jets' locker room, if the Bears can beat the 49ers without Jay Cutler and more. Listen

ESPN's Michael Wilbon talks about the Bears' chances if Jay Cutler is out for an extended period of time, the developing conflict between Phil Jackson and says he has no issues with the Marlins' fire sale. Listen

PODCASTS
Ryen Russillo brings his own flavor to the game, mixing some pop culture with the latest happenings.