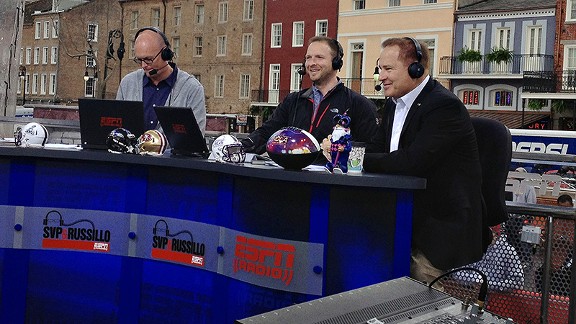 ESPN Radio LSU coach Les Miles talks about the recruiting process and college football's influence on the NFL.
Wednesday, Scott Van Pelt and Ryen Russillo discuss the latest in the allegations surrounding Ray Lewis, Alex Rodriguez's future and more. Listen to the best highlights of the show below!
LSU coach Les Miles gives some insight on the process of recruiting and what types of players he likes to go after. Miles also gives his thoughts on the influence college offenses have had on the NFL and the responsibilities college coaches have to their universities. Listen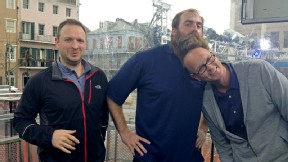 Ray Necci/ESPN RadioSteelers DE Brett Keisel will join the show.
Steelers DE Brett Keisel talks about Pittsburgh's rivalry with the Ravens, the disappointment of missing the playoffs this year and explains why he thinks Baltimore has the edge in the Super Bowl. Listen

Jaguars RB Maurice Jones-Drew dishes on his rehab process, the status of the Jaguars organization and says he thinks the team is headed in the right direction. Listen

ESPN NFL analyst Ron Jaworski breaks down what each team's game plan will look come Sunday, explains why the key matchup will be Patrick Willis vs. Dennis Pitta and says he expects Joe Flacco to take several deep shots down the field. Listen

One Big Thing - Scott Van Pelt and Ryen Russillo talk about Ronaiah Tuiasosopo's interview with Dr. Phil in which he claims that he was in love with Manti Te'o. SVP & Russillo say this story has now officially fallen off the sports page and is no longer worthy of their attention. Listen

PODCASTS
Ryen Russillo brings his own flavor to the game, mixing some pop culture with the latest happenings.