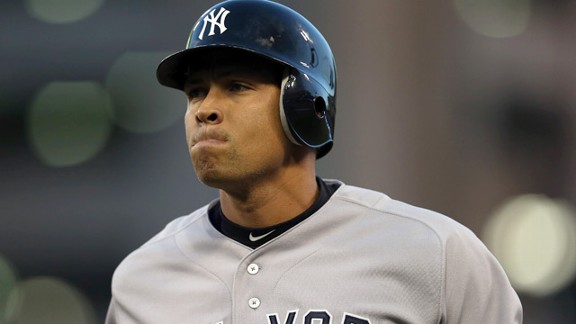 Jonathan Daniel/Getty ImagesScott Van Pelt and Ryen Russillo examine the latest Allegations surrounding Alex Rodriguez.
Tuesday, Scott Van Pelt and Ryen Russillo examine the latest reports in the Alex Rodriguez story, discuss the most intriguing stories in the NFL offseason and more. Listen to the best highlights of the show below!
Rodriguez reports - Scott Van Pelt and Ryen Russillo discuss the latest allegations surrounding Alex Rodriguez, debate his future in MLB and talk about how his personality is impacting his reputation. Listen

Sports Illustrated's Tom Verducci talks about the latest reports surrounding Alex Rodriguez's alleged PED use, discusses what will happen to Rodriguez if the allegations turn out to be true and much more. Listen

ESPN NFL analyst Eric Mangini explains the challenges teams encounter after participating in the Super Bowl, discusses what the Patriots should do about Rob Gronkowski's partying, talks about the development of Joe Flacco this season and more. Listen

One Big Thing - Scott Van Pelt and Ryen Russillo talk about yet another video showing Rob Gronkowski dancing and wrestling at a club and say although Gronk is a likeable athlete, the Patriots have to tell him it's time to tone down his act. Listen

PODCASTS
Will Cain gives you his unfiltered take on the biggest stories in the sports world.