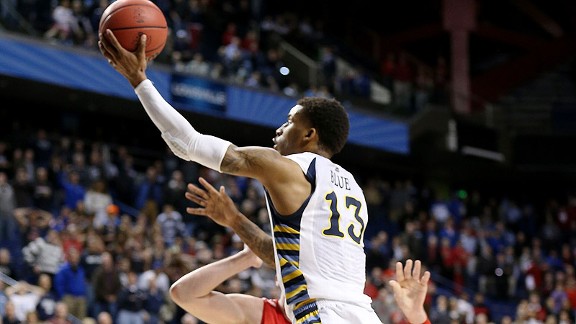 Andy Lyons/Getty ImagesMarquette guard Vander Blue joined the show.
Check out the highlights from the Friday edition of SVP & Russillo below:
Marquette guard Vander Blue describes his team's thrilling victory over Davidson and how he handled a lack of playing time during his freshman year. Listen

ESPN college basketball analyst Andy Katz discusses the poor showing from Mountain West teams in the tournament and explains why RPI carries too much weight. Listen

ESPN NFL Draft Insider Todd McShay shares his thoughts on the draft stocks of former West Virginia QB Geno Smith and former Notre Dame LB Manti Te'o. Listen

CBS Sports' Jeff Goodman joins SVP & Russillo to talk about the Ole Miss upset of Wisconsin and why D-I schools should be prohibited from playing D-II schools. Listen

PODCASTS
Will Cain gives you his unfiltered take on the biggest stories in the sports world.