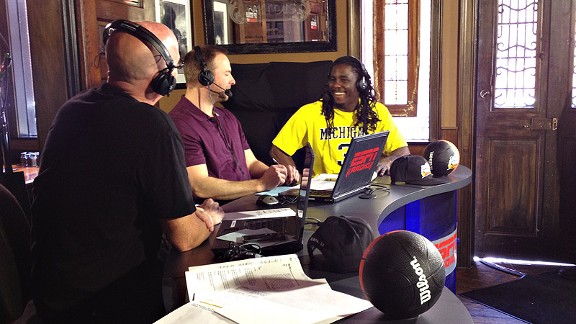 Ray Necci/ESPN Radio Michigan quarterback and NFL prospect Denard Robinson joined "SVP & Russillo" on set in Atlanta.
Check out some of the best photos from "SVP & Russillo's" trip to Atlanta for the Final Four. Launch gallery

PODCASTS
Will Cain gives you his unfiltered take on the biggest stories in the sports world.