Host: Mike Tirico
Friday 7:00 PM - 9:00 PM

Every Friday night, Mike Tirico will cover the latest news and get you set for the biggest games in college football and the NFL.
RECENT HIGHLIGHTS
PODCASTS
NFL updates, analysis and opinion from Ian Fitzsimmons and ESPN's team of experts.

ESPN fantasy experts Matthew Berry, Field Yates and Stephania Bell provide daily strategy, previews and injury reports.

Championship Drive provides an all-access pass into the world of college football with ESPN's stable of reporters and analysts.

SportsCenter AllNight
2:00 a.m. - 7:00 a.m. ET
Listen On:
ESPN

|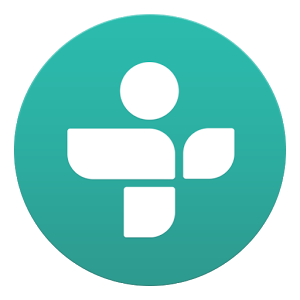 TuneIn


Updates |

Deportes

SedanoESPN

Jorge Sedano


Boss Tanaka lost his head.
about an hour ago

SedanoESPN

Jorge Sedano


Kill Bill Vol 1 is such a good movie... I'm watching it in SD. #FirstWorldProblem https://t.co/7uaDP0p5Ny
about an hour ago

Devonte_Riley

Devonte Riley


Tough times don't last, tough people do. No matter how they push, pull, or dismantle, know that you can't be broken. Remain resilient. 🙂
about an hour ago

NBAonESPNRadio

NBA on ESPN Radio


"Kawhi Leonard was unbelievable." -P.J. Carlesimo w/ @marckestecher Postgame Extra: https://t.co/cj9u0533Mh https://t.co/TIGzhCOzWw
about 2 hours ago

NBAonESPNRadio

NBA on ESPN Radio


"Guys bring it. We come to play." -LaMarcus Aldridge after yet another road win - beating the Cavs in OT.Listen:… https://t.co/T65DlPJsYY
about 2 hours ago

SedanoESPN

Jorge Sedano


We ran out of pizza rolls... https://t.co/18ipDMLGzA
about 3 hours ago

SedanoESPN

Jorge Sedano


Spurs are still the best at actually running a play. Anti Hero Ball https://t.co/ZG3qTyGibQ
about 3 hours ago

SedanoESPN

Jorge Sedano


Would you like to keep your top 3 pick, sir? Well, if you insist. https://t.co/opHk6HfDyX
about 3 hours ago

ryenarussillo

Russillo


No kidding. LeBron was yelling at dudes on his bench after the stop at end of regulation. You called it. https://t.co/UrJKVx7tpG
about 3 hours ago

ESPNRadio

ESPN Radio


"This is a great game for May or June. For January, this is exceptional." -P.J.CarlesimoCavs-Spurs headed to OT. https://t.co/ACKvt7PpzT
about 3 hours ago

djacoby

Jacoby


LeBron will drive, not get the call and we go to OT.
about 3 hours ago

NBAonESPNRadio

NBA on ESPN Radio


LeBron with a deep, and I mean deep, 3-pointer to tie the game. 107-107 with 34 seconds left.Listen live: https://t.co/EqeDEGydLw
about 3 hours ago

ESPNRadio

ESPN Radio


Spurs have scored 100+ points in 20 straight games. They lead the Cavs 105-96 w/ 5:07 remaining. Listen live: https://t.co/ACKvt7PpzT
about 3 hours ago

SedanoESPN

Jorge Sedano


They're saying us (Knicks) and Golden State are the superteams… Period. https://t.co/9PQRKETS4N
about 3 hours ago

SedanoESPN

Jorge Sedano


Maybe Melo should reassess that no trade clause thing after a home loss to the Suns?
about 4 hours ago

ESPNRadio

ESPN Radio


"This is a completely different Spurs team in the 2nd quarter." -@marckestecher. Spurs lead Cavs 39-35.Listen live: https://t.co/ACKvt7PpzT
about 5 hours ago

SedanoESPN

Jorge Sedano


Tell Grayson Allen to put some tussin on that pinky finger
about 5 hours ago

MikeAndMike

Mike & Mike


Mike and Mike "Animated Shorts" part 2. https://t.co/VhwoCMWsCF
about 5 hours ago

NBAonESPNRadio

NBA on ESPN Radio


"Cavs just shredding the Spurs defense. 30 points on the board against what I think is the best defensive team in the league." -PJ Carlesimo
about 5 hours ago

bomani_jones

El Flaco


spurs got another dude who #cantgoback?
about 5 hours ago

SedanoESPN

Jorge Sedano


Announcing the unfollow. A classic move... generally done by someone who takes themselves far too serious. 👋🏽 Liv… https://t.co/IEvBtrDMJE
about 5 hours ago

NBAonESPNRadio

NBA on ESPN Radio


#Spurs @ #Cavs📱: ESPN App📻: @ESPNRadio🏀: 8:35 ET🎙: @marckestecher & PJ Carlesimo
about 5 hours ago

espngolic

Mike Golic


Cover your shoulders https://t.co/mncDHTxwAP
about 6 hours ago

NBAonESPNRadio

NBA on ESPN Radio


"Sorry, as much as it would make twitter implode, we won't see a Griffin-Melo deal. It's not going to happen." -… https://t.co/jYzhRW1cKk
about 6 hours ago

bomani_jones

El Flaco


and honestly can't do a damn thing to pop https://t.co/Ud35o3AmkK
about 6 hours ago

NBAonESPNRadio

NBA on ESPN Radio


"It's like a tradition in Cleveland -- in late December & early January lose a few games, then right the ship." -P.… https://t.co/Kr92cmK9ci
about 6 hours ago

RussilloKanell

Russillo and Kanell


How scared should the #Falcons defense be of @AaronRodgers12 tomorrow? #Giants safety Landon Collins weighs in...… https://t.co/BwlmuDHCo7
about 6 hours ago

bomani_jones

El Flaco


this reads funny https://t.co/kCHMFgiNUf
about 6 hours ago

NBAonESPNRadio

NBA on ESPN Radio


"I've been trying to beat MIA & CLE. To be on the other side took a moment." -Kyle Korver on being traded.Listen:… https://t.co/VH2sAxI5NW
about 6 hours ago

NBAonESPNRadio

NBA on ESPN Radio


"I didn't think he could improve on last year, but he did." -Manu Ginobli on Kawhi Leonard w/ @marckestecherListen… https://t.co/tzXrgioY7J
about 6 hours ago

NBAonESPNRadio

NBA on ESPN Radio


What a year it has been for Ty Lue since he took over as head coach -- 1 year ago tomorrow.w/ @KevinPWinter Listen… https://t.co/SIRgbiH6m7
about 7 hours ago

SedanoESPN

Jorge Sedano


I don't know if "crowd size" at UCLA vs Arizona game wasn't biggest of all time... but I do know @innoutburgers_ ar… https://t.co/g2Kdz5bPXN
about 7 hours ago

espngolic

Mike Golic


I will be the wind beneath your wings....I will be supporting you the whole time....but I gotta bad Hamstring https://t.co/NRHxot6Uzb
about 7 hours ago

NBAonESPNRadio

NBA on ESPN Radio


"Playing with LeBron is a special opportunity." -Kyle Korver w/ @marckestecherICYMI Listen: https://t.co/Ml2q9pzZl9 https://t.co/hZ1QwZePui
about 7 hours ago

bomani_jones

El Flaco


the great what-if: what if jackie stuck with berry gordy and went to motown? https://t.co/o8gmvAkbmU
about 7 hours ago

bomani_jones

El Flaco


sitting on tv, your gear can look funny (trust, i know). standing? you gotta get a new tailor.
about 7 hours ago

bomani_jones

El Flaco


i just wanna know the who spicer borrowed that jacket from.
about 7 hours ago

NBAonESPNRadio

NBA on ESPN Radio


The NBA now has the most superstars since Jordan-Magic-Bird.Read: https://t.co/DvuNrNUKHg Listen:… https://t.co/moUilr6Cch
about 7 hours ago

bomani_jones

El Flaco


this is the first day.
about 8 hours ago

bomani_jones

El Flaco


putting it on the new gm is smart. it's also why you don't wait til january 21 to fire the old gm. https://t.co/H4PadY8HbX
about 8 hours ago

dannykanell

Danny Kanell


Hey @msmallm2 go check out my snap story and come back with a new answer #45
about 8 hours ago

bomani_jones

El Flaco


irsay thinks anyone will believe his gruden story? that's funny.
about 8 hours ago

NBAonESPNRadio

NBA on ESPN Radio


"1 yr feels like 11. I feel what Jeff Van Gundy & guys went through - grind of being a head coach." -Ty LueListen:… https://t.co/DdtNBWnSoR
about 8 hours ago

SedanoESPN

Jorge Sedano


My second time watching Lonzo Ball in person. Beyond the passing & scoring ability... I'm impressed with his willingness to rebound
about 8 hours ago

SedanoESPN

Jorge Sedano


My second time watching Lonzo Ball in person. Beyond the passing & scoring ability. I'm impressed with his willingness to rebound
about 8 hours ago

bomani_jones

El Flaco


theres also this, which i hadn't considered but now has me blown away. https://t.co/h7UH9WX7l7
about 8 hours ago

bomani_jones

El Flaco


the clapping is wholly inconsequential, though. the idea the president and cia have beef? THAT IS REALLY IMPORTANT.
about 8 hours ago

bomani_jones

El Flaco


odd to have ppl reply to a tweet by a cnn correspondent with "but cnn said..." i cannot believe all of this is life.
about 8 hours ago

bomani_jones

El Flaco


gotta say, i never would assume those who work in secrecy would have any affection for those in the tellin business. https://t.co/lUTL7K85Ty
about 8 hours ago

bomani_jones

El Flaco


also...lying to a room full of cia agents would have to epitomize #hustlinbackwards, right? that's gotta be a doomed mission.
about 8 hours ago