Typical Bubba
Updated:
September 1, 2015, 9:51 AM ET
Mike & Mike on ESPN Radio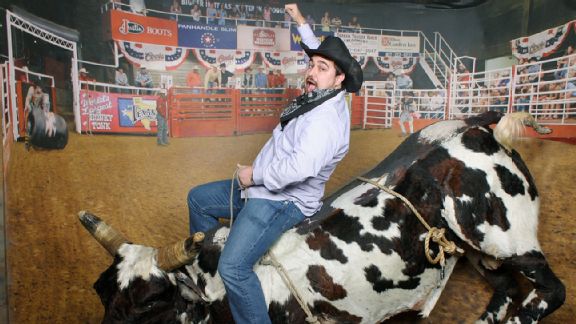 Ray Necci/ESPN RadioBubba is a fascinating character.
Bubba has worked behind the scenes and entertained Greeny and Golic with his antics for years, but now the guys are unleashing him upon the masses. Hear some of his best moments from the show.
| Date | Subject | Content |
| --- | --- | --- |
| Aug. 13, 2015 | Bubba Goes Golfing | Watch |
| Jan. 7, 2015 | #BubbaInDallas | Watch |
| Aug. 22, 2014 | Love it or Shove it: Special Edition | Watch |
| Jun. 4, 2014 | Cheesesteak Challenge | Watch |
| Mar. 11, 2014 | Mets calls | Listen |
| Oct. 24, 2013 | World Series | Listen |
| Sep. 30, 2013 | Mike Piazza | Listen |
| Sep. 10, 2013 | Giants-Cowboys | Listen |
| Sep. 4, 2013 | Diana Nyad | Listen |
| Aug. 28, 2013 | Matt Harvey's injury | Listen |
| Aug. 13, 2013 | David Wright and Twitter trends | Listen |
| Jul. 12, 2013 | MLB All-Star Game and Matt Harvey | Listen |
| Jun. 26, 2013 | Mets and Kevin Durant | Listen |
| Jun. 19, 2013 | Mets and Johnny Manziel | Listen |
| May 30, 2013 | Mets calls | Listen |