ESPN Radio at 25: Top Sports Movies
Adnan Virk's top 25 sports movies of the past 25 years
Updated:
February 1, 2017, 8:47 AM ET
Adnan Virk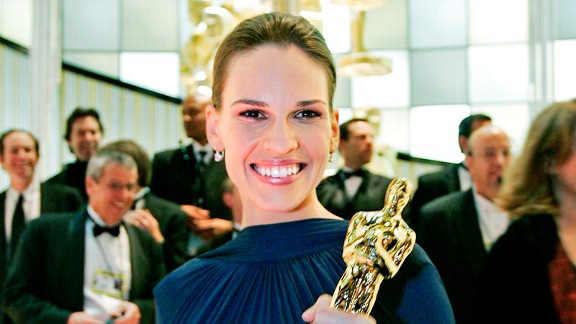 AP Photo/Kevork DjansezianMillion Dollar Baby claims the top spot in Adnan's rankings.
Here are the top sports movies from the first 25 years of ESPN Radio (as determined by Adnan Virk). Which did he forget? Tweet us at @ESPNRadio with your thoughts!
1) Million Dollar Baby: knockout, heartbreaker, curmudgeon
2) The Wrestler: comeback, Mickey, verisimilitude
3) Hoop Dreams: groundbreaking, empathy, snubbed
4) The Big Lebowski: the Dude Abides
5) Any Given Sunday: Inch by Inch
6) Cinderella Man: Pop, Pop, Bang
7) Big Fan: Taxi Driver Lite
8) White Men Can't Jump: ribald, chemistry, remake?
9) The Rocket: Chilling, thrilling, intense
10) When We Were Kings: Ali Bomaye, Greatest
11) Friday Night Lights: poignant, Texas, Billy Bob
12) The Fighter: Bale, baleful, ensemble
13) Kingpin: hysterical, goofy, Farrellys
14) Bend it Like Beckham: diversity, girl power
15) He Got Game: Father, Son, Spike
16) Goon: unconventional, pugilists, likable
17) Murderball: visceral, ferocious, unforgettable
18) Moneyball: analytics, insightful, surprising
19) Jerry Maguire: Show Me the Money
20) Rudy: underdog, Notre Dame, Beatty
21) Lagaan: cricket, Oscar nod, Indian
22) The Fan: DeNiro, Wesley, psycho
23) The Phenom: engaging, sympathy, Giamatti
24) Game 6: Red Sox, Keaton, play
25) Win Win: indie, winning, cast