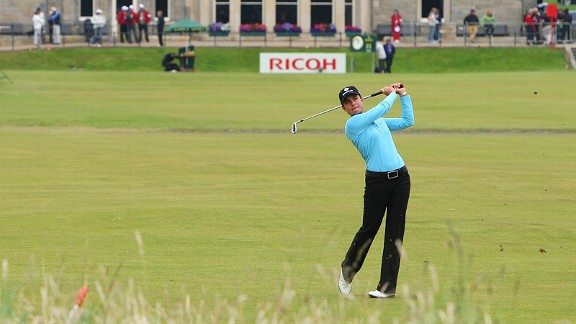 David Cannon/Getty Images
Lorena Ochoa conquers first women's major at St. Andrew's
Anyone who knows anything about golf knows St. Andrews is its Eden. In August 2007, for the first time in its 500-year existence, the course hosted Eves: the Women's British Open. The first women's major at St. Andrew's was also the first major victory for Lorena Ochoa (left). The 25-year-old's four-stroke win was just one more highlight in a divine season. Ochoa won six LPGA events and over $4 million in all, the only time a woman has earned so much.
Michigan High School Athletic Association is found to discriminate
Did You Know?
• Wimbledon is the last Grand Slam to offer pay parity to women, 34 years after the U.S. Open was the first.
• Sarah Thomas is first woman to ref a Division I college football game (Jacksonville State
vs. Memphis).

A decade-long battle for gender equity ended when it was decided in Communities for Equity v. Michigan High School Athletic Association that the association was liable -- under Title IX, the Equal Protection Clause and Michigan state law -- for discriminating against girls. The association had forced six girls' sports, but none of the boys', to compete in shorter seasons and under disadvantageous conditions. As a result of the litigation, an overhaul of the state's sports resulted in numerous changes, including additional sports, better facilities and equitable travel for girls.