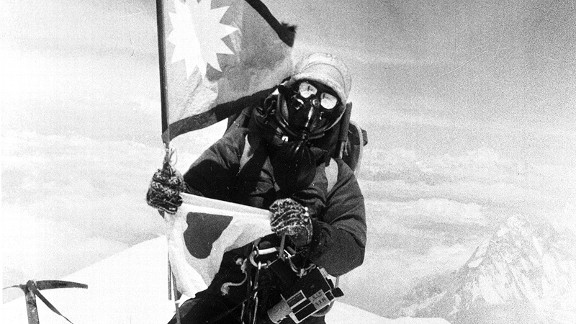 AP Photo
Junko Tabei scales Everest
Plenty of kids talk about climbing Mount Everest. At 10, Junko Tabei was doing more than talking, making it to the top of Japan's Mount Naso. And 25 years later, on May 16, Tabei (left) became the first woman to reach the highest point on Earth, leading her all-female, all-Japanese climbing group up the southeast ridge route. She eventually would become the first woman to reach the summit of the highest peak on every continent.
Women's basketball is televised
On Jan. 27, the visiting Immaculata Mighty Macs beat Maryland, 80-48, and you didn't have to be inside Cole Field House to see it. The game was televised by Mizlou, an independent network that transmitted to 100 stations across the country, making it the first time women hoopsters competed in front of a live, national audience in a regular-season game. A month later, thrice defending national champ Immaculata also played the first collegiate women's game at Madison Square Garden, against Queens College. The Macs won that game, too, 65-31.
Title IX is tweaked again
Signed into law by President Gerald Ford, new provisions explicitly prohibited sex discrimination in athletics and established a three-year window for institutions to comply. Since that time, all further Congressional attempts to disapprove of or weaken Title IX have been defeated.