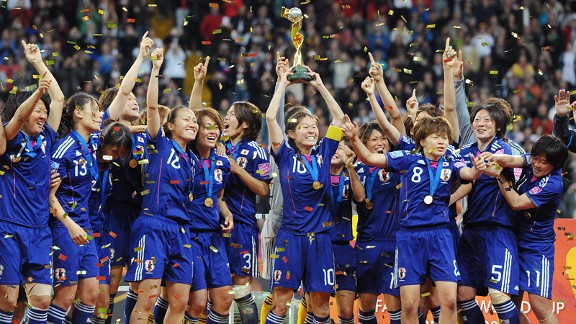 Christof Stache/AFP/Getty Images
Team USA jacks up Twitter,loses in World Cup final
Growing the Game
There are 3.2 million girls participating in high school sports in the U.S.

At the Women's World Cup in Germany, the Americans sprang back into our hearts and onto our televisions, as Hope Solo and Abby Wambach (and her forehead) captivated audiences worldwide. The final against Japan (left) in July drew so much excitement it nearly broke the Internet, coaxing a Twitterverse-record 7,196 tweets per second.
Alas, #U.S.A!U.S.A! lost on penalty kicks.
Sue Falsone makes history with Dodgers
The Los Angeles Dodgers named Sue Falsone head trainer, making her the first woman in any of the four major pro leagues to ever hold the title.