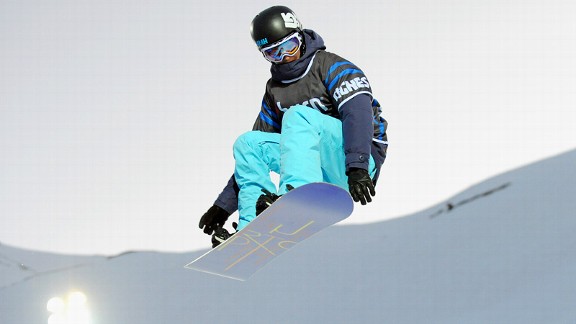 Jean-Pierre Clatot/AFP/Getty Images
Kelly Clark heats up
snowboarding circuit
Torch Tracker
Women's boxing is added to the Olympics; softball, however, is cut.

The winter of 2012 belonged to Kelly Clark (left), whose snowboarding dominance included an insane run of 16 straight halfpipe victories. She captured, among others, Winter X, the European Open and the first-ever Snowboarding World Championships. Elena Hight finally broke Clark's roll at the Burton U.S. Open in March.
Afterward, Hight said her rival was at "the level
that we've all been trying to reach."
Undefeated Baylor rolls to the women's basketball title
Growing the Game
There are an all-time high of 8.7 women's varsity teams per U.S. college.

By the time the Bears landed in Denver for the Final Four, the NCAA tournament felt as much like a coronation as a competition. With 6-foot-8 junior Brittney Griner dunking on foes and sending their shots in the other direction, only four teams came within single digits of the Bears. That includes the Final Four, where Baylor beat pesky Stanford by 12 and then rolled Notre Dame, 80-61, to become the first team, men's or women's, to go 40-0 in a single season.