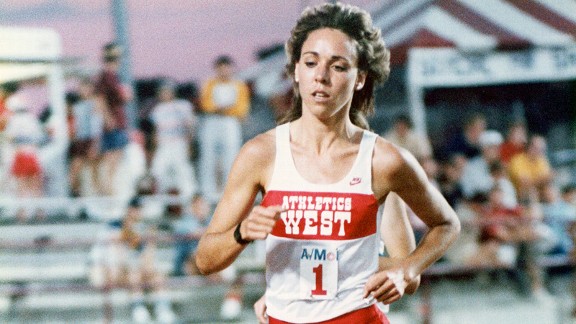 Robert Riger/Getty Images
Mary Decker shatters 4:20 mile
Miler Roger Bannister grabbed worldwide props for himself and his event by breaking the four-minute barrier in 1954. Women milers got their own attention-grabber 26 years later. On Jan. 25 in Philadelphia, Mary Decker (left), a 21-year-old from New Jersey, broke their unbreakable barrier: 4:20. More accurately, she shattered it, finishing in 4:17.55. Unfortunately, it was the highlight of her year; a U.S. boycott of the Summer Olympics in Moscow denied her the chance to ride the momentum. It slowed her only a little. In 1982, Decker set six records -- in the mile twice and in the 2,000, 3,000, 5,000 and 10,000 meters -- and early the next year, she was the first woman honored with the Jesse Owens Award, presented to the top U.S. track and field athlete.
Lake Placid Winter Olympics feature 233 women
The first time the Olympics came to that upstate New York town was in 1932, and only 21 women were there to rep their countries.