Bracket of Discontent: Second round!
After a long weekend of voting, the first round is in the books for The Bracket of Our Discontent. It went mostly chalk, with a few top seeds getting ousted, Duke-style, much earlier than expected.
The second round starts now, and voting only goes until 11 p.m. ET tonight, so get to it! There are some heated matchups, like "The middle seat on a plane" versus "Duck-face selfies" and "People who litter" versus "Slow walkers." Make sure the most truly awful and super-brutal things advance to the Elite Eight.
Polls are open -- vote to your heart's discontent!
Truly Awful Regional
In the first round, No. 3 "Unnecessary apostrophe's" suffered a crushing loss against No. 14 "People who wear sunglasses inside." Voters in Washington, Oregon and much of the West agreed that a basic grasp of the English language is more truly awful than shades indoors, but voters across the Midwest and East Coast ensured a victory for sunglasses.
The only other Truly Awful upset was No. 10 "The middle seat on a plane" defeating No. 7 "'He went To Jared' ads." A smattering of states, such as New Mexico, Colorado and Indiana, voted to advance the annoying ads with awful dialogue and terrible actors, but it was the middle seat that ran away with the votes, earning an impressive 62 percent.
Vote now in our latest matchups:
Twitter trolls vs. Internet hoaxes
---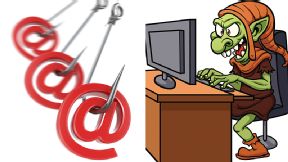 Inappropriate commentators who hide behind a computer screen, or falling for those spam emails?
People who are 'literally dying' right now vs. Losing your cellphone
---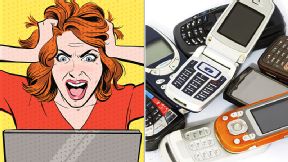 Those who just can't put it in the proper perspective, or fretting over your lost contacts?
Sagging pants vs. People who wear sunglasses inside
---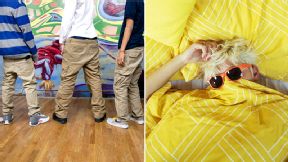 Oh, those crazy kids who need a session on "Fashion Police," or those who wear sunglasses where they just don't need them?
Middle seat on a plane vs. Duck-face selfies
---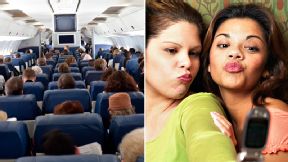 Squeezing into economy class, or please, make the photo madness end?
Super-Brutal Regional
In the opening round, No. 2 seed "The word 'moist' " delivered a Kansas-esque choke job, getting rolled by the 15th-seeded "SMH, LOL & FOMO." The defeat was made worse when voters flooded my Twitter feed with terrifying real-life examples of "moist," such as a company named "Moist Realty," box covers of multiple moist cake mixes, and a Canadian rock group named Moist.
No. 8 seed "People who say 'supposeably'" also got upended, falling to No. 9 seed "Line-cutters" by a healthy margin. A strong contingent from Connecticut (most likely Bristol-based copy editors) tried to advance "supposeably," but they weren't able to fight the masses who despise line-cutters.
Which super brutal items will advance to the Elite Eight? Vote now:
Justin Bieber vs. Line-cutters
---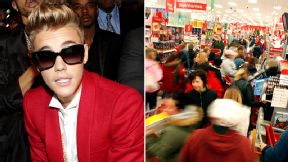 The Biebs and his pet monkey, or just flat-out rudeness?
People who litter vs. Slow walkers
---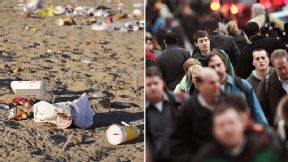 More flat-out rudeness, or those who have self-awareness of the space around them?
Flight delays vs. Bad public transportation etiquette
---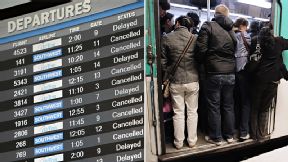 Things that make you go, 'ARRRRRGHHHHH,' or too many people pushing and shoving?
Facebook oversharers vs. SMH/LOL/FOMO?
---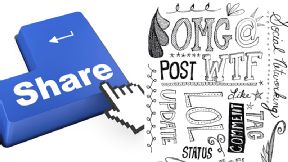 Those who share WAY too much on our feeds, or those who use too many Interweb acronyms?