Bracket of Discontent: Elite Eight!
The people have spoken ... and they hate the Biebs.
In a show of discontent that BuzzFeed would say will "restore your faith in humanity," Justin Bieber has advanced to the Elite Eight of The Bracket of our Discontent with a whopping 80 percent of the vote. Even more heartwarming -- not a single state in the Union advanced "line-cutters" instead of the Biebs. (Though you cut it way too close, Wyoming! 60/40? You're better than that.)
The polls are now open for the Elite Eight. Vote! Get to it!
Truly Awful Regional
Three top seeds advanced in the Truly Awful Region. The only upset came from "People who are 'literally' 'dying' right now," which knocked out "Losing your cell phone" by the slimmest of margins. This video, by sketch group Garlic Jackson, displays just why the No. 5 seed "'Literally'" is on such a tear.
Can these people who are "Literally" "Dying" stay alive against the powerhouse "Twitter trolls," or do you think they Just. Can't. Right. Now.? Your vote will decide.
Twitter trolls vs. People who are 'literally dying' right now
---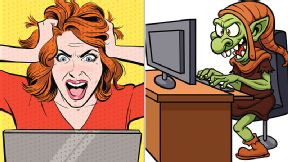 Inappropriate commentators who hide behind a computer screen, or those who just can't put it in the proper perspective?
Sagging pants vs. Duck-face selfies
---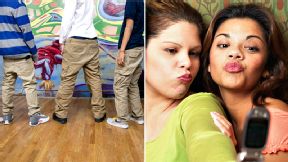 Oh, those crazy kids who need a session on "Fashion Police," or please, make the photo madness end?
Super-Brutal Regional
The Biebs was one of three top seeds to advance in the Super Brutal Region. The only upset was No. 5 "People who litter" ousting the No. 4 seed "Slow walkers." My guess is that pity for slow folks, plus the guilt-filled realization that texting while walking slows you down a bit, are what turned the vote toward litterers.
Justin Bieber vs. People who litter
---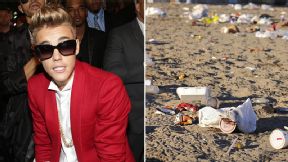 The Biebs and his pet monkey, or just flat-out rudeness?
Bad public transportation etiquette vs. Facebook oversharers
---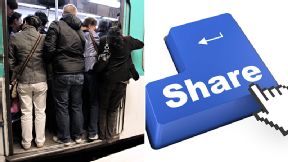 Too many people pushing and shoving, or those who share WAY too much on our feeds?