Bracket of Awesome: Second round!
The first round of the Bracket of Awesome was mostly chalk-filled, with the exception of a few controversial upsets. In the Super Awesome Region, the No. 3 seed, Fuzzy Slippers, was sent home early by No. 14 Picnic in the Park. My feet are crying over a one-and-done tournament for the slippers, but it's tough to argue against a picnic in the park when the year's first sunny spring days are luring us all outside. I'm afraid Fuzzy Slippers peaked during winter ball.
The No. 6 seed, Farmers Market, will be joining the slippers as spectators. Organic peaches, ripe tomatoes and seasoned nuts are apparently no match for the rich, gooey, cheesy deliciousness of deep-dish pizza. Despite the best efforts of Alaskans, who, according to the SportsNation map, didn't cast a single vote for pizza, the Italian treat will face off against Picnic in the Park in the second round.
Over in the Totes Awesome Region, No. 10 Fresh Flowers ousted No. 7 Ryan Reynolds' abs. I'm a big fan of flowers, folks, but they're easy to come by. In a world full of beer guts, a six-pack like Ryan's is a scarce and exotic display of beauty, the rare orchid of the abs world. His gifts and talents will be missed in the second round, and I just don't see Fresh Flowers pulling an upset over the top-seed 8 Hours of Sleep.
Speaking of the second round, the polls are now open! Wine lovers will want to get Buttery Chardonnay past a Long Hike, outdoorsy types will try to help Camping pull an upset against Spa Day, and there can only be heartbreak when fine contenders like Bacon, Live Music, Beach Bonfire and Lazy Sunday all face off for a spot in the Elite Eight.
VOTE NOW or forever be not awesome!
Puppy versus Summer BBQ
---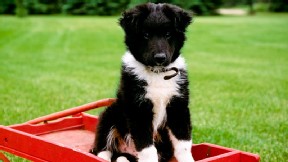 Want to snuggle up with a new puppy, or would you rather sit on the porch and enjoy some BBQ on a summer's day?
Long Hike versus Chardonnay
---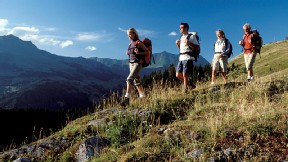 A long hike outside more your style, or would you rather sit down and sip a cold glass of a white wine staple?
Bacon versus Live Music
---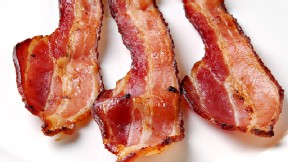 A little sizzle to go with your eggs (or just bacon on its own), or jamming out to your favorite band live in concert?
Fresh Flowers versus 8 Hours of Sleep
---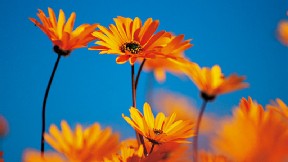 Fresh blooms from the spring and summer to enjoy indoors and out, or feeling fresh after eight hours of shut-eye?
Spa Day versus Camping
---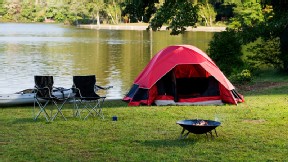 Massages, facials, mani-pedis your speed, or would you rather camp out along the lake with friends and family?
Lazy Sunday versus Beach Bonfire
---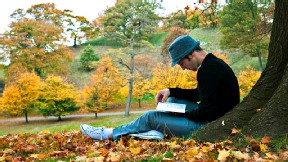 Chillin' at the park or on the couch on a lazy Sunday, or taking part in a cool bonfire as the waves roll in by the beach?
Deep-Dish Pizza versus Picnic in the Park
---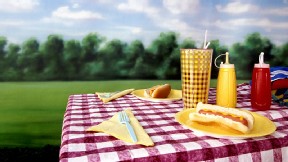 Deep-dish pizza (you love cheese!), or is your choice a little more scenic, with a picnic in the park?
Cocktails versus Road Trips
---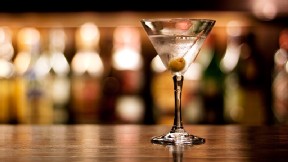 At happy hour or a mixed glass of goodness poolside, or hitting the road with your map of now, the GPS?