Bracket of Awesome: Elite Eight!
After two rounds, the Bracket of Awesome is starting to look pretty delicious!
Included in the Elite Eight are Bacon, the sixth seed in the Totes Awesome Region, and No. 11 Deep Dish Pizza, the Cinderella of the Super Awesome Region. As a true-blue Chicago gal, I fully understand how a rich, thick slice of cheesy, saucy, doughy goodness might conjure up more warm and fuzzy feelings than a nonspecific picnic in the park. I'll admit to making the pizza pick, myself, but when it comes to Bacon besting Live Music, I've gotta throw a flag.
Bacon is fantastic -- this fact is not up for debate -- but I fear the hipsters sporting their bacon tattoos and mixologists adding bacon bitters to their craft cocktails have turned bacon into the new fad. People of the Interwebs are so caught up in the bacon mystique, they are like those drooling dogs in the Beggin' Strips ads screaming over and over, "Itttttt's BACON! BACON! BACON! BACON! BACON!"
Look at it this way, people: Saying goodbye to bacon for the rest of your life would be tough; saying goodbye to live music forever would be soul crushing.
Some voters commented that all bacon is awesome, while some live music is terrible (see: Nickelback). These folks clearly misunderstood the Bracket of Awesome premise. The only live music that makes the Bracket of Awesome cut is awesome live music. It's called March Madness for a reason -- I can only get so mad about Bacon's surprise victory.
At least voters were wise enough to propel 8 Hours of Sleep to a crushing victory over Fresh Flowers.
What will be this round's Live Music? Can New Puppy possibly fall to Long Hike? Can Camping upend Lazy Sunday?
The polls are open for the Elite Eight, so vote now!
New Puppy versus Long Hike
---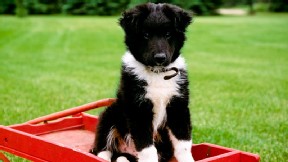 Want to snuggle up with a new puppy, or would you rather hike a local trail and spend time with nature?
Bacon versus 8 Hours of Sleep
---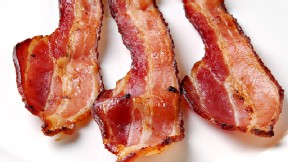 A little sizzle to go with your eggs (or just bacon on its own) or getting some well-deserved beauty sleep?
Camping versus Lazy Sunday
---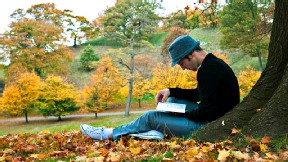 Spending some time in the great outdoors around the camp fire or kicking your feet up?
Deep Dish Pizza versus Road Trips
---
A big plate of cheesy goodness or hitting the road with your GPS all fired up?