THE ESPYS FAN EXPERIENCE AT L.A. LIVE
Wednesday, July 16th - 12:00 PM to 6:00PM For one day only, ESPN invites fans to a free celebration of the 2014 ESPY Awards at the LA Live Plaza. Join us as we count down to the big show with a day of fun and entertainment, including a performance by the amazing Jabbawockeez dance group, a special guest DJ, and a dunk contest judged by a celebrity panel. Be sure to come early to get a free limited-edition gift bag. Fans will also catch a glimpse of the athletes and stars as they walk down the red carpet to the big show!
Stay tuned for more information as more prizes and VERY special appearances, including a musical performance, will be announced!

ESPYS Escape - Gifting Partners
Check out the great gifts that our Nominees, Presenters, and Athletes received inside the ESPYS Escape Athlete Lounge!
---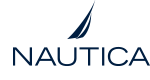 Nautica is a leading water-inspired global lifestyle brand, including men's, and women's apparel and accessories. Products are classics that are rich in performance, color and authentic style and guests of The ESPYS Escape received an array of products, including X Men's Swim Trunks, Y Women's Cover Up, a Beach Towel, and the Z Canvas Carry-All.
---

ESPYS Sponsor Old Spice will be hosting the ESPYS Escape Old Spice Grooming & Massage Lounge. With 75 years as an American icon, Old Spice is the authority on the male grooming experience and has leveraged this heritage to become the No.1 selling anti-perspirant/deodorant stick and body wash brand with guys of all ages. Old Spice brings authenticity, performance and confidence to male grooming and offers a wide product portfolio for today's man. Experience Includes: Barber & masseuses; Gift bags with Swagger deodorant stick, Swagger Body Spray, Swagger Bar Soap, Swagger Body Wash, Lionpride Body Spray, Fiji Deodorant Stick, Cruise Control Stylers, Deadlock Stylers, Forge Stylers.
---

The Carelle 18-karat gold Leaf bracelet features hand selected natural gemstones available in either, Amethyst, Blue Topaz, Lemon Quartz, Smokey Quartz, Citrine or Gold. The lustrous cut gemstone artfully reflects the organic beauty and natural grace of a leaf. Based in New York City, Carelle is an American brand that creates heirloom-quality jewelry with exceptional style and attention to detail. All Carelle jewelry is handcrafted in 18-karat gold and feature hand-selected natural gemstones with an extraordinary color intensity, brilliance, and luster. Carelle is functional and timeless wearable luxury that showcases the beautiful and unique stories of women who treasure jewelry.
---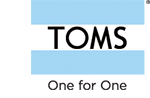 Classic and iconic, our eyewear helps refresh your outlook, whether wearing your sunglasses on a bright day or slipping on a pair of frames for your morning commute. You can find the perfect style of sunglasses in a variety of shapes and materials, as well as an assortment of colors and designs. These frames also offer a variety of lens types, including polarized. With every pair you purchase, TOMS will help give sight to a person in need. One for One®
---

A Los Angeles based designer, established a loyal following by placing quality and functionality as the number one priority in every piece he produces over the last 12 years. What continually sets the Waraire Boswell brand apart from its contemporaries is the designer's uncanny ability to provide a unique look to clients of various heights and shapes. To Boswell, one's size puts no limitations on construction. The brand has a diverse set of customers with backgrounds and professions from all over the globe. Boswell is able to create designs that can adapt to anyone's signature style. From flamboyant celebrities to conservative businessmen alike, anyone can tailor their perfect moment in Waraire Boswell.
---

Batiste Tropical is for those who desire the exotic coconut aromas of the Caribbean! And the on-the-go size fits perfectly into your gym bag and can keep your mane manageable wherever your busy life takes you! Batiste is specially formulated to banish away oily roots and revitalize dull, lifeless hair - simply spray Batiste lightly onto your hair, massage in thoroughly with your fingertips and then brush it out - give lifeless hair a quick boost in just a few short minutes!!
---

You're at the top of your game; your protein bar should be too. NuGo never settles for mediocre, we raised the standard by bringing real chocolate coating protein bars. We're the only company that delivers on this promise and our ingredients are unmatched. Excellence in sports should be backed by high performance protein, NuGo is on your team!
---

Make-up your own rules® Stila is the carefree, whimsical cosmetics brand that is as fun as fantasy, as individual as a signature and as inspiring as a dream. Every day is a day to create a new story and put your best face forward. You are your own artist. Celebrate your individual style.
---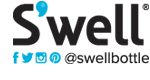 S'well is a fashionable reusable water bottle company keeping drinks cold for 24 hours and hot for 12, all while giving back to charity partners, WaterAid and American Forests. The bottles are double walled made of the highest grade 18/8 stainless steel BPA & toxin free vacuum sealed keeping carbonation in, and leaving the bottle completely condensation free. Sold in over 1,000 stores including J.Crew, Nordstrom, Neiman Marcus, South Moon Under, The Container Store, ABC Home & Carpet, and Fred Segal and featured in every where from InStyle, Vogue, Refinery29, Marie, Claire, The Today Show, and The Ellen DeGeneres Show.
---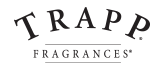 The foundation of the brand is to build on a simple clear premise...it's all about the fragrance! Available in 33 fragrances, the 40-hour poured candle is guaranteed to fill a room with fragrance.
---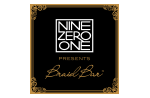 Creators of the braid phenomenon, Nine Zero One presents the original Braid Bar™. The top salon in Los Angeles will have you red carpet ready with trendsetting, contemporary braided hairstyles! Ladies, don't miss this luxurious beauty experience.
---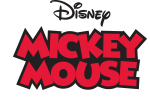 Experience Disney like a VIP with apparel and accessories from capsule collections for exclusive, high-end brands, including exclusive Disney Designer Collections for Opening Ceremony, Dooney & Burke, Del Toro custom lines. Gifts Include: Mickey Adult Clothing including - tees, sweaters, hoodies, bucket hats, socks, slippers, watches, beanies, cases and cruisers.
---

Our backpack was professionally designed to easily carry your skates, laptop, books and more. We envision people strapping Cardiff Skates onto their shoes and skating from home to a commuter bus or train, hopping off public transportation and skating to class or the office. Students can cruise by crowded bike racks and skate right up to the classroom door. The Cardiff Skate backpack makes this vision possible. At the end of the day, your skates are with you wherever your schedule leads, so you can strap them on and get wherever you're going. Gift Includes: Cardiff Skate Backpack S1 or S2.
---

The Cyclone Cup® is proven to mix better than today's leading shaker bottle, thanks to a revolutionary patented Cyclone™ mixing technology that blasts through and mixes up the toughest ingredients with ease. With a 20oz liquid mixing compartment and 6 oz dry storage compartment, the Cyclone Cup is perfect for in the house, at the gym or on-the-go! Gift Includes: Protein Shake Cup.
---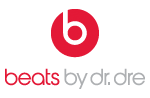 A revolution in sound and comfort. Designed for a powerful, crisp and versatile sound profile to handle any type of music. Noise isolation to feel the music without distraction. Tangle-free cable with in-line mic for calls and music. Multi-sized wingtips for a personalized fit. Gift Includes: Tour headphones.