Check out the great gifts that our Nominees, Presenters, and Athletes received inside the ESPYS Escape Gifting Lounge!
---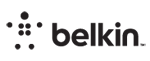 Belkin creates people-inspired consumer technology products - from wireless home networking and entertainment…to mobile accessories…to an extensive range of cables. For the 2013 ESPYS, Belkin is featuring their @TV Premium, NetCam HD w/ Night Vision and the WeMo Switch with Motion Sensor, dubbed "Best Gadget of 2012" by USA Today.
---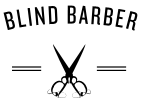 Blind Barber, with locations in East Village (NYC) and Culver City (LA), will be providing their signature straight‑razor shaves & beard trims. Take‑away gift is their "Tompkins" soy wax candle hand‑poured in New York City with notes of honey, smoke, leather and lavender.
---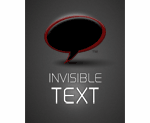 Protect Yourself. Free mobile iPhone app that gives user the ability to take back text messages, videos and photos from the recipient before they read the message or deletes within xx # of minutes before it is automatically deleted
---

Marchon Eyewear is one of the world's largest manufacturers and distributors of quality eyewear and sunwear. Brand names include: Calvin Klein, Chloé, Diane von Furstenberg, Dragon Alliance, Emilio Pucci, Fendi, Jil Sander, Karl Lagerfeld, Lacoste, Michael Kors, Nautica, Nike, Salvatore Ferragamo, Sean John, and Valentino.
---

The MiTutto Immersion Blender is a highly rated immersion blender that will help you mix, blend, crush, chop, grind, whip, and puree just about anything from protein shakes to healthy dinner sauces. Miallegro's Tower Fan 1760 is designed to refresh, purify, oxygenate, ventilate and calm the air in your room.
---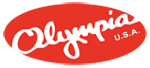 Olympia's 8 Pocket Rolling Sports Duffel is constructed of rough polyester and in-line skate wheels for smooth rolling and max storage space. The ESPY Nominees & Presenters will receive a limited edition ESPN‑logo'd version custom‑made for the 2013 ESPYS Award Show.
---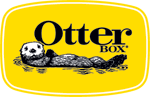 OtterBox® is the No. 1‑selling case for smartphones and offers an extensive lineup of premium screen protectors and other device-enhancing accessories that complement various consumer lifestyles. 2013 ESPYS Nominees and Presenters will receive a full set of Otterbox cases for their specific phones including the Prefix, Reflex, Commuter and Defender.
---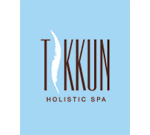 Steps away from the beaches of Santa Monica, Tikkun Holistic Spa, is a wellness sanctuary with spa services dedicated to both men & women. Our athlete clients are healed and rejuvenated with a complete menu of massages and treatment rooms including our signature Jade Room, Ice Room, Korean Clay Room, Onyx Chamber and Private Couples Hydrotherapy Suite.
---
Tiger Tail's really awesome massage tools make sore muscles happy – fast! Tiger Tail is ideal for pre‑game warm‑ups and post‑game stretching to speed muscle recovery through self‑help muscle compression and trigger point release. Massage your whole body to relieve muscle soreness, stiffness, knots and aches – from head to toe.
---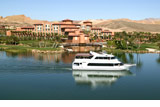 Welcome to your new lakeside paradise retreat...25 miles east of the famous Las Vegas Strip. Westin Lake Las Vegas' ESPYS Weekend Getaway Package includes: 2-Night Lake-View Suite Accommodations, 2 Rounds of Golf at adjacent South Shore Golf Club, Unlimited Rentals & Resort Activities (Stand-Up Paddle Boards, Kayaks, Peddle Boats, Mountain Bikes, ElliptiGo Bikes, Kids Club), Unlimited Weekend Yoga Classes and Brunch at Rick's Café.
---

ZIRH is a premium grooming brand that features high‑quality skincare and shaving essentials designed for men and life's everyday challenges. The collection offers state‑of‑the‑art formulations that feature a combination of the finest ingredients and most advanced technology to address the specific skincare and shaving needs of men.
---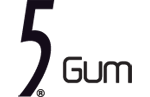 5® gum is excited share the brand's newest products, 5 Focus™ Spearmint and Peppermint, with ESPY Lounge attendees. Each attendee will be receiving up to a year supply of 5 gum including new 5 Focus. Available starting this summer, new 5 Focus gum comes in a 15 piece re‑sealable pouch and offers an intense mint that clears your mind as you chew.
---