Kimi Raikkonen is convinced Ferrari has all the right pieces in place to win both F1 championships in 2017 and after losing out due to "small things" this season.
A 2017 campaign which promised so much is drawing to an underwhelming conclusion for Ferrari having lost out to Mercedes and seeing Sebastian Vettel beaten to the drivers' title by Lewis Hamilton. The Italian team looked strongly placed for a first drivers' championship since Raikkonen's in 2007 until a series of setbacks in the Asian leg -- both cars colliding with Max Verstappen in Singapore, before engine issues for Vettel in Malaysia and Japan -- saw it drop out of contention.
Despite speculation there could be changes to the senior management, including team boss Maurizio Arrivabene, company president Sergio Marchionne has suggested there will be no high-profile sackings over the winter and also said driver error played a role in the team not wining a title. Raikkonen does not think a radical overhaul is needed to win in 2018.
"As a team we've come a long way from year to year, even from last year we've done a good step to get where we want," Raikkonen said. "What we want is for Ferrari to win both championships, but I think we have the right tools to do it. This year we need tidy up things and not make mistakes and then we should be OK.
"It's the small things, here and there, that have played a big part this year. In the end we have a great car, great tools, now there are two races to go and we'll try to make the most out of them, doing the same work we've been doing in the last few races and then, next year, we start from zero next year and we move forward."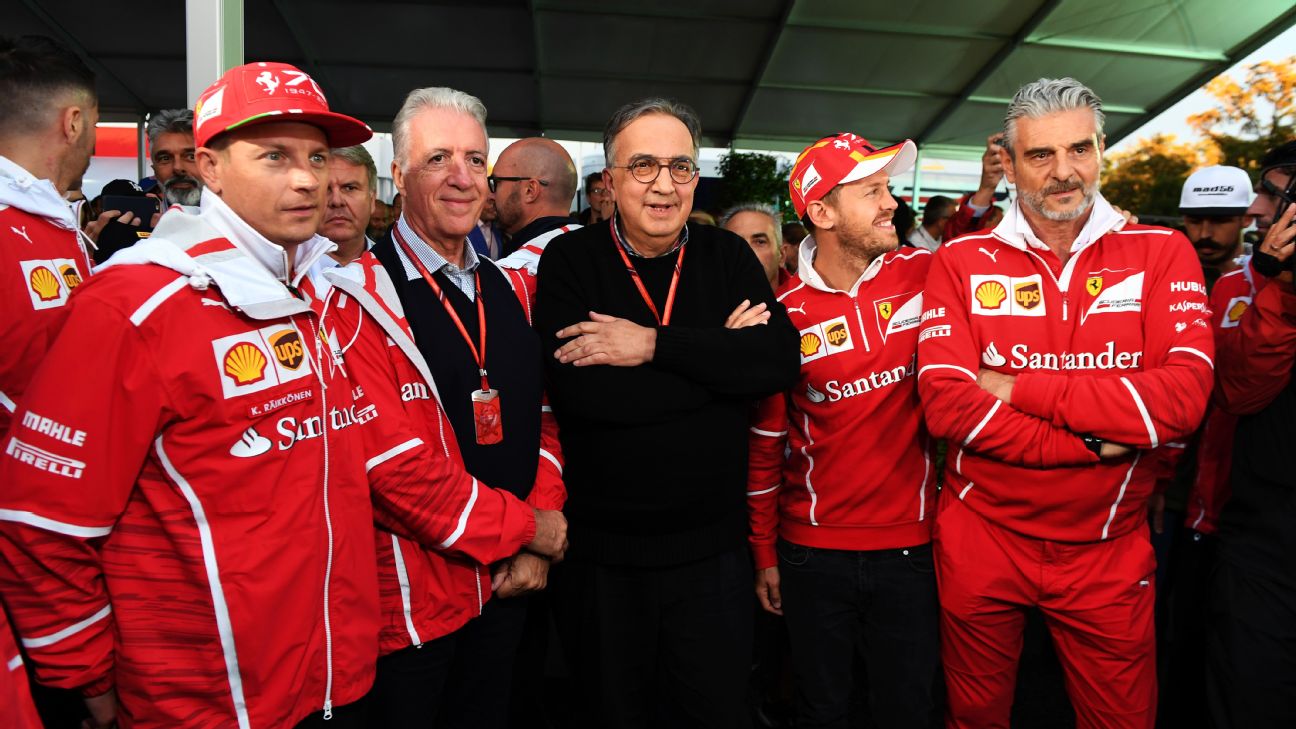 Though Ferrari ran well in both championships, Raikkonen has endured a frustrating season. The Finn scored a pole position in Monaco but is the only driver in one of the top three teams -- Mercedes, Ferrari and Red Bull -- not to score a win, settling instead for six podiums.
Raikkonen, who has been handed a one-year contract extension for 2018, is confident he can turn in a stronger performance next season.
"Obviously I want to be fighting at the front, every weekend, to be able to fight for the championship next year. We started this year pretty badly, we were not where we should have been, personally, on my side, I was not very happy with the set-up and it took quite a long time to figure it out. Since then it has been better, but we've also had too many DNF for different reasons."