The problem is, I wrote it wrong.
That's not actually true.
The problem is, people read it wrong.
Well, that's not entirely accurate, either.
So last week I put out the 2012 MLB preseason version of "100 Facts you need to know" and, as always, I threw in some personal tidbits about myself. Among the things I wrote were some thoughts about my dog, Macy.
It was a 4,000-word column that had probably 85 or so tidbits about fantasy baseball and yet, almost all the feedback I got was about my dog. On Twitter, on Facebook, in texts and emails from friends, via the podcast and the commentary section here at ESPN.com. Tons of reaction. Reaction that made me realize either I hadn't written it correctly or people weren't understanding what I intended.
Now, not all of the reactions had a thought-out plan of attack like Mark from L.A. did.
Mark (Los Angeles, Calif.): Keep the dog, show the wife the door, flip for the kids. In the long run you'll get a lot more affection from the dog and the wife is going to end up leaving you anyway, so ..."
But all the feedback shared the same sentiment: Whatever you do, keep the dog. The dog, if you've read me for any amount of time, is Macy. I've had her since the year 2000. She's a rescue dog and no one is sure how old she is. Or even what breed she is. I just know that I love her.
She was actually a one-year anniversary present for the ex-Mrs. Roto, who had always wanted a dog. But in those days, she worked at an office all day and I was at home, working as a screenwriter, so Macy spent most of her time with me. When my ex and I split up, we didn't know what to do. I was in negotiations with ESPN at the time and it looked like I would be moving from L.A. to Connecticut, so my ex, a wonderful woman, said: "You should keep her. She's closest to you anyways and you're moving to a new city. Be good to have a friend when you move there." So that was that. And Macy flew across the country with me.
She's been with me through a lot, my dog. Good, bad, two wives, a cross-country move, a new job, three different homes … a lot. She is a 14-pound girl dog who is not anywhere close to a "manly" dog. Could not love her more.
She loves my new wife. More than she loves me, frankly. (In fairness, everyone likes my wife more than me). Always following her around. The kids love Macy, too. We all love Macy, despite her flaws.
There are behavioral issues. She has tried to bite each of the kids before when they've wanted to play with her. Maybe they were too rough, maybe she didn't want to play (she is older), I don't know. She's a princess, my dog, and very set in her ways. She doesn't like other dogs, ignoring them when they bark or want to play and sniff her. She likes only humans, and not all of them at that. She's a particular sort.
She's also not 100 percent reliable when it comes to house training. I don't know if it's behavioral (because she's angry) or because she is at least 13 years old at this point, but she is not reliable when it comes to taking care of her business. We've had accidents. She's thrown up, she sneezes all over … she's an old dog, you know?
So when the twins were born, there were some discussions about where she should sleep. My wife, understandably, is super-concerned about the twins, especially as they roll around on the floor, and wanted Macy outside at all times. I fought this. Became a real issue with us but, of course, I understand where she is coming from. Anyways, we ended up compromising. She sleeps in the garage (we've built a whole dog house, fake grass, heated pad area for her) and she spends her days outside in our yard. When I come home at night and on the weekends, she's inside with me, where I can keep an eye on her.
Recently, she had to stay at a local kennel (where she often stays when we go out of town) and the groomer, a very nice woman, offered to take her. She loves Macy, she's single, she can bring Macy to work with her every day, where Macy just hangs out with her while she works on other dogs. (Macy is such a charmer. Every time we leave her at a kennel, they always end up letting her out to follow around the people who work there, because Macy could care less about the other dogs there and she cutes her way into getting special treatment. Happens every place we take her. Nothing short of amazing.) Anyways, she makes the offer.
Which brings me to my dilemma, which I wrote about and generated such a response. Do I give her to this woman? Make no mistake: I do not want to. I love her. But is sleeping in a garage, staying outside in a yard by yourself most days, getting human contact only a few hours a day and, if the babies are out, having to be blocked off by a fence from rest of the family, is that life better for Macy than one in which she's the sole focus of attention for a very nice lady who can be with her almost all the time?
I don't know. Am I being selfish by hanging on to her? Should I do what's worse for me but potentially better for her and give her to this woman? She's 13 years old. Who knows how long she has left. Is she better off this way? I don't know. That's what I struggle with. I would do anything for this dog, I just don't know what the right thing to do is.
I have no idea what to predict for the future of Macy and myself. But I think about it a lot. Just like I think about the upcoming baseball season. But I do have some predictions for that.
This preseason, you have read, watched and listened to lots of analysis. You may not agree with all of it, but you can rest assured it is thoughtful, reasoned and there is legitimate data to suggest that what is being discussed is likely to happen on some level. Not guaranteed, but likely. That's what I shoot for.
Except in this case. This is my bold predictions piece. For a prediction to be bold, of course, it is not likely to happen. Saying that Albert Pujols will hit 40 home runs is not bold. That's fairly likely to happen. Saying he struggles in the new park and league, gets injured and has a horrific year like Hanley Ramirez did last year? Now that's bold.
But, as we saw with HanRam, Alex Gordon and many others last year, unlikely doesn't equal impossible. So my goal in this column is to find things that are unlikely to happen but are still possible. I call it "You Heard Me."
Imagine we had a conversation where I said despite not being a 15-year-old girl or in the theater industry, I really like the show "Smash."
And you would be all shocked and say "What?!!?"
And then I'd say "You heard me! It's fun, juicy, over-the-top and, lord help me, but I've got the McPheever. Totally a guilty pleasure."
Anyway, last year in this piece, I predicted Jordan Walden overtaking Fernando Rodney and leading the Angels in saves, that Joe Mauer would not be the No. 1 catcher (he was being drafted as such, way ahead of others) and that Michael Morse would hit at least 25 home runs.
I also predicted 40 home runs for Tyler Colvin, that Felix Pie would go 15/15 and that Dan Johnson and Sean Rodriguez would combine for 40 home runs, among other misses. Yeah. This is high-risk, high-reward territory we're entering, and most of these predictions will not come to pass.
Here's how I suggest you use this article, other than to make yourself feel better about your own predictions ("at least mine aren't as bad as this guy's").
The point is not so much to nail impossible predictions, but rather to illuminate some players I have strong feelings about one way or the other. For example, last year, I predicted 12 wins and a sub-4.00 ERA for Bartolo Colon, who had been out of baseball and was trying just to make the Yankees' roster, let alone secure a rotation spot. Technically, I ended up getting that one wrong; He who is Big and Fat ended up with an ERA of exactly 4.00 and only eight wins, but I doubt anyone was upset. He wasn't drafted in any mixed leagues and was barely a reserve pick in deep AL-only drafts, but a 1.29 WHIP and 135 strikeouts later, he returned much more value than it cost to acquire him.
So here they are. I did one for each team and threw a few fun ones in there, as well. (Among the fun ones last year? That I'd get married and that the NFL would still have a 16-game season). And away we go.

Brian Matusz is a top-30 pitcher on the Player Rater this year. Last year's No. 31 pitcher was Ervin Santana, with a 3.38 ERA, 1.22 WHIP, 178 strikeouts and 11 wins in just more than 228 innings, so I'm expecting slightly better than that. I'm thinking: Formerly a top prospect, Matusz has been terrific this spring, with 18 strikeouts to just two walks, and seems to have his fastball velocity back. If he wins a rotation spot, he's got a shot at becoming a post-hype sleeper.

Adrian Gonzalez hits 50 home runs and is the best fantasy player in baseball. You heard me. He's healthy now. A lock for 30-plus home runs for his final four years in Petco, he's actually been adjusting his swing the past two seasons due to a shoulder injury, as he told Stephania Bell and me on the podcast. I wrote about this in "Love/Hate," but if he is true to his word and is swinging more through the ball this year, he's got a shot to add even more power. More importantly, with Miguel Cabrera dealing with a new position and Albert Pujols dealing with a new league and division, I could see both having slightly down years while A-Gonz goes nuts, making him the best at a position where the competition is pretty stiff. I thought about Kevin Youkilis staying healthy for 150 games and Mike Aviles going 20/20, by the way.

Curtis Granderson, currently going among the top 25 players in baseball, finishes outside the top 50 on the Player Rater. I'm already nervous about this elbow injury that's cropped up (played 136 games in 2010, 141 in '08), and Granderson's home run-to-fly ball rate last season was 20.5 percent (career 13.9 and 14.5 in his first year in Yankee Stadium, league average is just more than 9 percent) and while I acknowledge the change in approach, I also think he's had only one other year of 30 home runs or more. As Mark Simon of ESPN Stats & Information pointed out to me, last year Curtis Granderson pulled nine home runs off of outside pitches against lefties. Nine. No one else in baseball had more than four. So either it's a fluke, or in one season, Kevin Long has transformed Granderson into the best lefty-hitting outfielder in baseball. I'm going fluke.

A combined 80 home runs from Matt Joyce, Luke Scott and Sean Rodriguez. The power is legit for all three guys, they've just never had the opportunity; none of them has ever had 500 at-bats in a season. Now they all have full-time jobs.

Edwin Encarnacion doubles his home run output to 34. What am I thinking, aside from the fact I can't quit him and I've been burned on Brandon Morrow too many times to keep playing with that particular book of matches? Playing DH this year keeps Edwin off the DL, he's just 29 and he hasn't had 500 at-bats in a season since 2008, when he hit 26 home runs for the Reds.
Remember the Brett Favre and Tiger Woods scandals? Another one happens with a future Hall of Famer that will make those two look like harmless high school dramas by comparison.

Adam Dunn hits 40 home runs. It'll be just like if last year never happened. In spring training last season, Dunn had just 11 walks and 27 strikeouts with three home runs in 67 at-bats. So far this spring, he has 13 walks against just four strikeouts and four home runs in just 39 at-bats. One year. How many times do I gotta talk about proven players coming off bad seasons?

Chris Perez -- or as my friend Jeff Erickson called him at Tout Wars last weekend, Sabermetric Pariah Chris Perez -- not only doesn't lose his job to Vinnie Pestano but in fact is top five in baseball in saves, which last year would have meant 44 of them. He was 36-of-40 last year in converting save chances, while all his skills were going south. It was such a significant drop in strikeouts-per-9 rate that maybe he was hiding an injury, but given that it has never been worse than 8.71 prior to last year's 5.88, I'm saying it's just one year and there's gonna be a lot of close games in Cleveland this year.

Thirty home runs for Brennan Boesch. He hit 28 home runs in 2008 in Double-A and every underlying number you want is trending upward. He's just 27, he's gonna have a bunch of good bats around him and he's a friend of the podcast.

Fifty steals for Jason Bourgeois. Already has five steals in spring training, stole 31 last year in just 238 at-bats, Lorenzo Cain is not yet proven and Bourgeois can also play second, where it's not like Chris Getz and Yuniesky Betancourt have a Jeter-like grip on that job, either.

Francisco Liriano is a top-10 fantasy pitcher this year. You heard me. As my friend Ron Shandler likes to say, once you display a skill, you own it. He's pitched like it before. And he has struck out 26 while walking only four this spring in 22 innings, without giving up a homer.
Robert Griffin III leads my beloved Redskins to the Super Bowl in his rookie year. You heard me.

Mark Trumbo ends the year as a top-10 fantasy third baseman. We know he can hit for power, it's just that he can't get into the lineup. They've been playing him at third base a lot this spring and the Los Angeles Times quoted Mike Scioscia as saying that "He looks real comfortable there." My guess is he will qualify at third base within the first month and end up with 30 home runs and an average you can live with.

Ten wins, 150 strikeouts and an ERA under 3.75 for Big Fat Bartolo Colon. Having escaped the AL East, I love him in Oakland's stadium, pitching against the AL West. A strikeout-to-walk ratio of 3.4 and xFIPs of 4.01 and 3.93 in the months of August and September last year shows he didn't fade down the stretch, he just got a little unlucky. By the way, I wrote this before he threw those eight innings against the Mariners.

Thirty home runs for Mike Carp. It's damn tough to come up with something bold for Seattle that might have a chance of happening. Carp did hit 12 home runs in limited time last year, and in 660 at-bats at Triple-A (between 2010 and 2011) he did 50 home runs. And yes, I know he was just placed on the DL. I'm sticking by Carp.

Neftali Feliz finishes at least 10 spots higher than Yu Darvish on the Player Rater. I've seen Feliz succeed in Major League baseball. I haven't seen Darvish do it yet and the list of hyped guys from overseas failing is much longer than the list of those coming in and crushing it Year 1.
Kim Kardashian does nothing to generate headlines. She dates someone normal, she continues to work on her business, she keeps to herself and doesn't allow TV cameras or photographers into her personal life.

Brandon Beachy rings up 230 strikeouts. That would have been top-five in baseball last year. Have you seen his K/9 rate? He just needs to stay healthy.

Double-digit wins and 175 strikeouts for Carlos Zambrano. That's right, you heard me. New team, fresh start, finally has a manager crazier than he is and he's struck out 18 in 17⅔ innings pitched this spring.

Johan Santana, R.A. Dickey and Jonathon Niese all finish as top-40 starting pitchers on the Player Rater, with Santana in the top 30. They can all pitch and have looked good this spring. Although he wasn't "Johan Santana" anymore before he got hurt, Santana was still very effective and has looked good this spring. Dickey is always underrated (22 quality starts last season, same as CC Sabathia) and Niese had an xFIP of 3.28. Not worried about fences moving in; all three are draft-day bargains this year.

Vance Worley finishes the season ahead of one of his "three aces" teammates on the Player Rater. Obviously, Roy Halladay, Cliff Lee and Cole Hamels are all studs, but one of them falters slightly this year (Hamels worries too much about his contract? Halladay's innings catch up to him?) while Worley masters the cutter and takes the next step.

Ryan Zimmerman is not a top-10 third baseman at the end of the season. You know how often guys who just got paid big hustle back from the DL? Not very often.
I not only keep Macy, I end up rescuing another dog. Hope this one isn't all that bold.
Alfonso Soriano goes 35/100. It took me a long time to come up with one for the Cubs that I can at least somewhat believe in. This is not a good team. Anyways, while no one was looking, Soriano had a 26/88 season, so these numbers aren't crazy. Soriano is crushing in spring training (six home runs, 15 RBIs, hitting .341) and while I don't believe the average will be there, if he can get at least 500 at-bats this year, he'll produce.

Chris Heisey hits 35 home runs. He just needs the at-bats and his only competition is Ryan Ludwick. His career major league at-bat-to-home run ratio of 18.5 speaks to the power.

Bud Norris has double-digit wins, 225 strikeouts, an ERA under 3.50, a WHIP of 1.20 and is a top-20 fantasy pitcher this year. My thinking: The wins are a crapshoot, but Bud's walk rate keeps improving, you know the strikeouts are there and at age 27, he's finally ready to take the step to the next level.

Aramis Ramirez is not a top-15 fantasy third baseman, finishing out of the top 150 on our Player Rater. My thinking: Read "Love/Hate" for all the reasons I am down on Aramis. Ugh.

Erik Bedard wins the NL Cy Young. That's right. You heard me. I'm a slave to tradition, and Bedard is my fantasy kryptonite. Seriously, though, it's always health, not talent, with Bedard, and he's landed in a good spot for him.

Adam Wainwright is a top-five pitcher and in the top 15 overall on our Player Rater. It's not the talent, it's the health. Seeing his spring training performance, I'm ready to say that he's back.
I appear on an episode of "Storage Wars" and outbid Barry for a locker, and inside, find a priceless, long-lost, historically-significant treasure.

Sixty home runs combined for Jason Kubel and Paul Goldschmidt. Kubel needs to stay healthy but has hit 28 before (and 21 in 2010) and he's landed in a nice place in Arizona. Goldschmidt has serious power, and with a full season in the majors he can easily hit 30. A lot would have to go right for them to combine for this number, but it's one of the calls I feel strongest about being right on.

Dexter Fowler, Marco Scutaro, Michael Cuddyer, Tyler Colvin, Eric Young Jr., Jhoulys Chacin, Juan Nicasio and Rex Brothers all exceed their average draft position by at least three rounds: I love a lot of the Rockies, who are mostly going undervalued for some reason. It's a bit of a convoluted prediction, but this was the best way I could think of to highlight this many.

Javy Guerra keeps his closer job all year and winds up with 40 saves. Everyone loves Kenley Jansen and rightfully so -- I had him on a bunch of sleeper lists last year -- but people forget that Guerra actually converted 21 of 23 saves last year, did close in the minors and has the gig right now. I'm not convinced he loses it.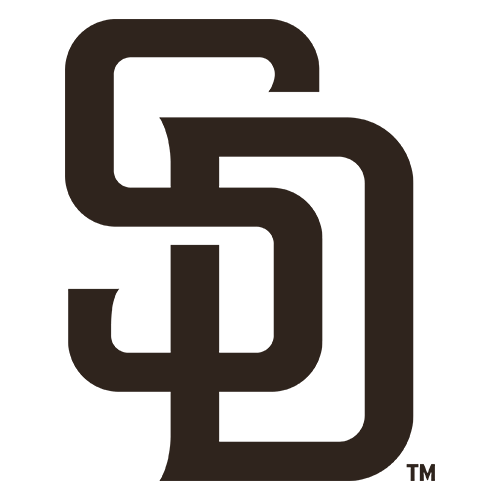 Jesus Guzman hits .300 and goes 20/20. That's right. You heard me. I'm reaching on the power, but these are supposed to be bold. Guzman did have 13 home runs in just under 500 at-bats last season, between Triple-A and the bigs. No team in baseball stole more bases than the Padres in 2011, so I think they will continue to run. And Guzman plays all over, giving him multiple ways to get to 500 at-bats. Hopefully, this finally takes pressure off my beloved Kyle Blanks.

The best fantasy pitcher on the Giants this year isn't Tim Lincecum and it isn't Matt Cain. It's Madison Bumgarner. I love everything I've seen and read about Bumgarner. He's young enough to make yet another leap forward, and has been dominant in spring training (20 strikeouts, 3 walks, no home runs).
And with that, my preseason work is done. Good luck in your remaining drafts. I'll be writing every week during the season, in addition to the daily podcasts and frequent video hits, as I continue to be employed as ESPN's senior fantasy analyst. Hey, I guess I had one more bold prediction in me.
Matthew Berry -- The Talented Mr. Roto --is glad that there are so many dog-lovers out there. He is the creator of RotoPass.com, a website that combines a bunch of well-known fantasy sites, including ESPN Insider, for one low price. Use promo code ESPN for 10 percent off.