Are you trying to decide if you should invest a fantasy draft pick on a player who is working his way back from injury?
Are you an NBA fan wondering if your favorite star is going to be able to contribute this season?
Don't worry, ESPN Fantasy injury expert Stephania Bell has you covered with an in-depth take on key NBA players who are on the mend.
Scroll down the page or click on a player's name to find out the nature of his injury, how his recovery has gone and how it may or may not limit him during the 2017-18 NBA season.
Isaiah Thomas
Blake Griffin
Ben Simmons
Markieff Morris
Jamal Murray
Joel Embiid
Zach LaVine
Jabari Parker
Kawhi Leonard
Rudy Gay
---
Hip
Labrum tear
Keeping an eye on:
Isaiah Thomas, PG, Cleveland Cavaliers: Thomas sustained a hip injury in March 2017 that became intermittently aggravated to the point where he had to make an early exit during the Celtics' playoff run. The Celtics announced on May 20 that Thomas would miss the remainder of the postseason after aggravating a right femoral-acetabular impingement with labral tear during Game 2 of the Eastern Conference finals.
At the end of the season, Thomas, in consultation with his physicians, opted for rest and rehabilitation as opposed to surgery. In late August, Thomas was traded to the Cavaliers, but after the trade was announced, concerns about the health of his hip and his potential readiness for the season came to the surface. In an interview with ESPN's Adrian Wojnarowski, Thomas directly addressed those concerns and was adamant that he would not only return, but he would also achieve his prior level of function.
"I am not damaged," Thomas told ESPN. "Maybe I am not going to be back as soon this season as everyone wants me to be, but I'm going to be back, and I'm going to be the same player again. No doctor has told me anything different than that."
Regarding the labrum injury in his right hip, Thomas said surgery was "not the best option" in his case. He also acknowledged having consulted with Dr. Bryan Kelly of the Hospital for Special Surgery in New York, widely considered one of the foremost authorities on hip injuries in athletes. "He told me, 'I have seen hips worse than yours with guys who played at a high level and had great careers,'" Thomas said.
As of late September, Thomas had progressed to running on a gravity-eliminated Treadmill and exercising in the pool, as well as stretching, strengthening and light on-court activity. The Cavaliers have indicated he could return to action before the close of the calendar year.
While it is encouraging to see Thomas making progress in his exercise regimen and initiating activities on the basketball court, there is still some significant ground for him to cover before he can return to game action. His rehab status should be considered fluid. If his progress is uneventful, it would bode well for his hip across the remainder of the season, but there are no guarantees.
About the injury and impact on NBA players: The labrum is a ring of fibrocartilage that adds depth and stability to the hip joint.  When the labrum is torn, the athlete typically experiences limited motion along with pain, usually in the front of the hip or groin area. Labral tears are often associated with a condition known as FAI (femoral acetabular impingement). Essentially, FAI exists when the head (ball-shaped portion) of the femur, or thigh bone, and the acetabulum (the bone that forms the hip "socket" for the femoral head) repeatedly come into abnormal contact in certain hip positions as a result of the athlete's particular anatomy, combined with the demands of his sport.  
That repeated contact, or impingement ("pinching"), can contribute to labral tearing as well as other degenerative changes of the joint.  Depending on the structure of the hip joint, the degree of impingement can vary. Impingement and labral tears can occur in any athlete but are especially common in ice hockey and among baseball pitchers, perhaps because the demands of the sport, especially if the sport is initiated at a young age, influence the developing anatomy of the hip.
The decision of whether to operate or not depends on the degree of injury to the labrum and the overall condition of the hip joint itself, including the extent of the impingement. In recent years, there has been a move toward a more conservative approach when it comes to addressing minor labral tears, especially if there is minimal anatomical impingement.
In those cases, a course of intensive rehabilitation often becomes the first choice of treatment. Based on Thomas' comments, it would appear there were similar factors involved in the decision to not operate. Surgery comes with its own set of risks and recovery challenges. The potential benefit of any surgical intervention may not always outweigh those risks and has to be evaluated on an individual basis.
---
Foot and ankle
Plantar plate rupture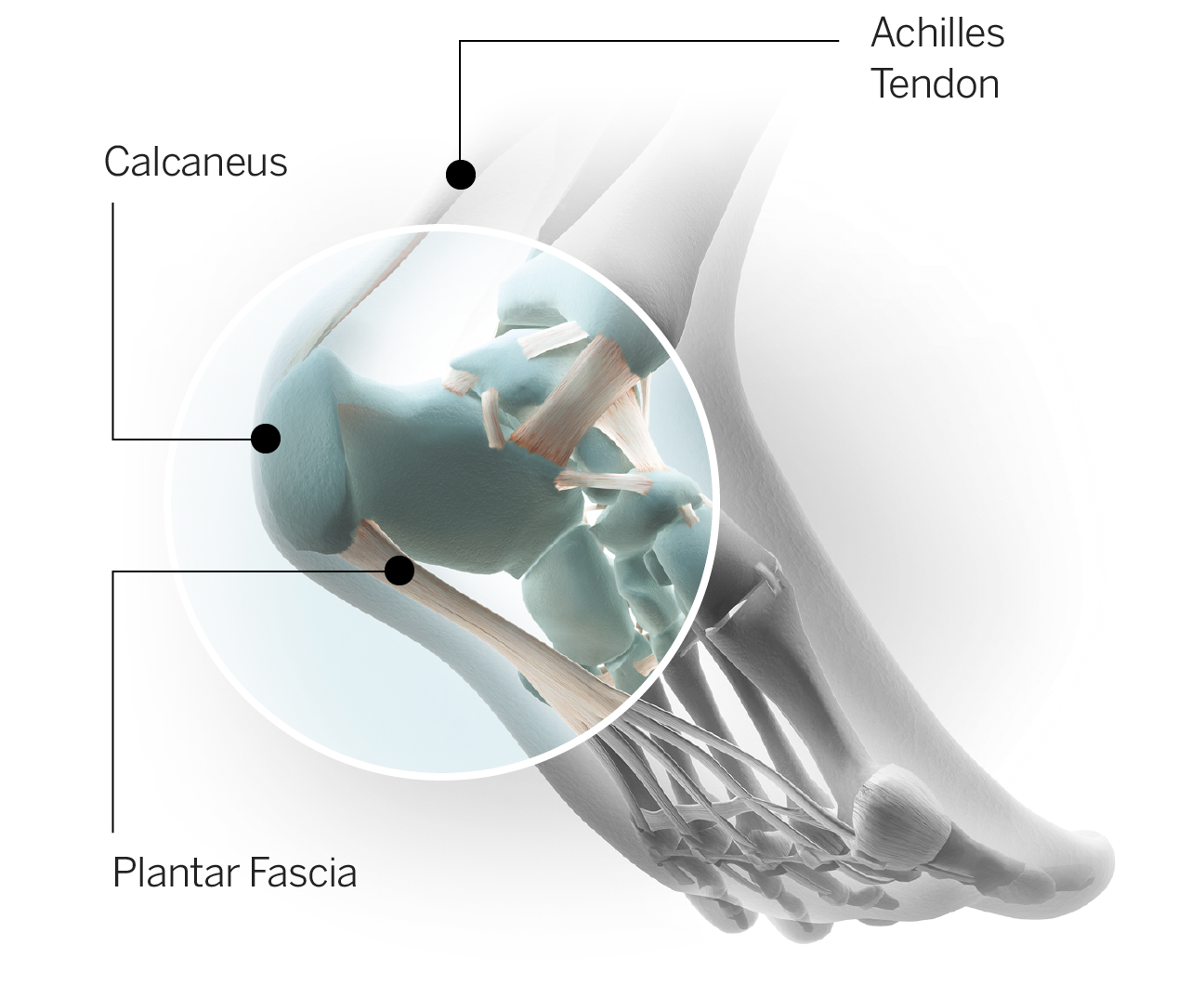 Keeping an eye on:
Blake Griffin, PF, LA Clippers: In Game 3 of the first-round playoff series with the Jazz, Griffin exited just before halftime with an injury to his right big toe. An MRI the next day revealed the extent of the injury, and Griffin was ruled out for the remainder of the postseason. One week later, he underwent surgery to repair the damaged plantar plate.
At the start of this year's training camp, Griffin made it clear he was ready for basketball, saying he did "pretty much everything" over the previous one-and-a-half months. He was able to participate in the team's preseason opener, playing approximately 20 minutes with no evidence of any limitation. His activity thus far should remove any lingering doubt about his readiness to start the season.
A bigger concern might be Griffin's overall health history. Before the toe injury, Griffin had arthroscopic surgery on his knee in 2016. Previous seasons provided an array of challenges: a fractured metacarpal, quadriceps and elbow injuries, as well as a patellar (kneecap) fracture that delayed his NBA career by a season. By all accounts, Griffin looks strong, as of the first week of the preseason. If he can stay healthy, given how the Clippers hope to utilize him, he is poised to have a career year.
About the injury and impact on NBA players: The plantar plate is thick, fibrous tissue that reinforces the joint at the ball of the foot, where the big toe meets the first metatarsal (long bone of the forefoot). Along with other ligaments in the area, the plantar plate helps provide stability at the joint. If there is significant damage to the plate, the toe becomes unstable, and it becomes virtually impossible to push off. Not only do activities critical for basketball -- like running, jumping and pivoting -- become affected, even normal walking is impaired.
In the presence of a ruptured plate, surgery becomes the primary solution. Typically the athlete is non-weight-bearing for several weeks after surgery to allow the repair to heal. Gradually, weight-bearing is increased while still in a protective boot and range of motion is targeted. At approximately two months, the athlete is resuming weight-bearing activities in a shoe, often with a stiff sole or a plate inserted to limit extension of the big toe. As strength continues to progress and range of motion is fully restored, the athlete progresses to athletic footwear, increasing impact and ultimately return to sport activities. Contact athletes are typically cleared for return to activity after four months, although it can take additional time to return to pre-injury level of performance.
Jones fracture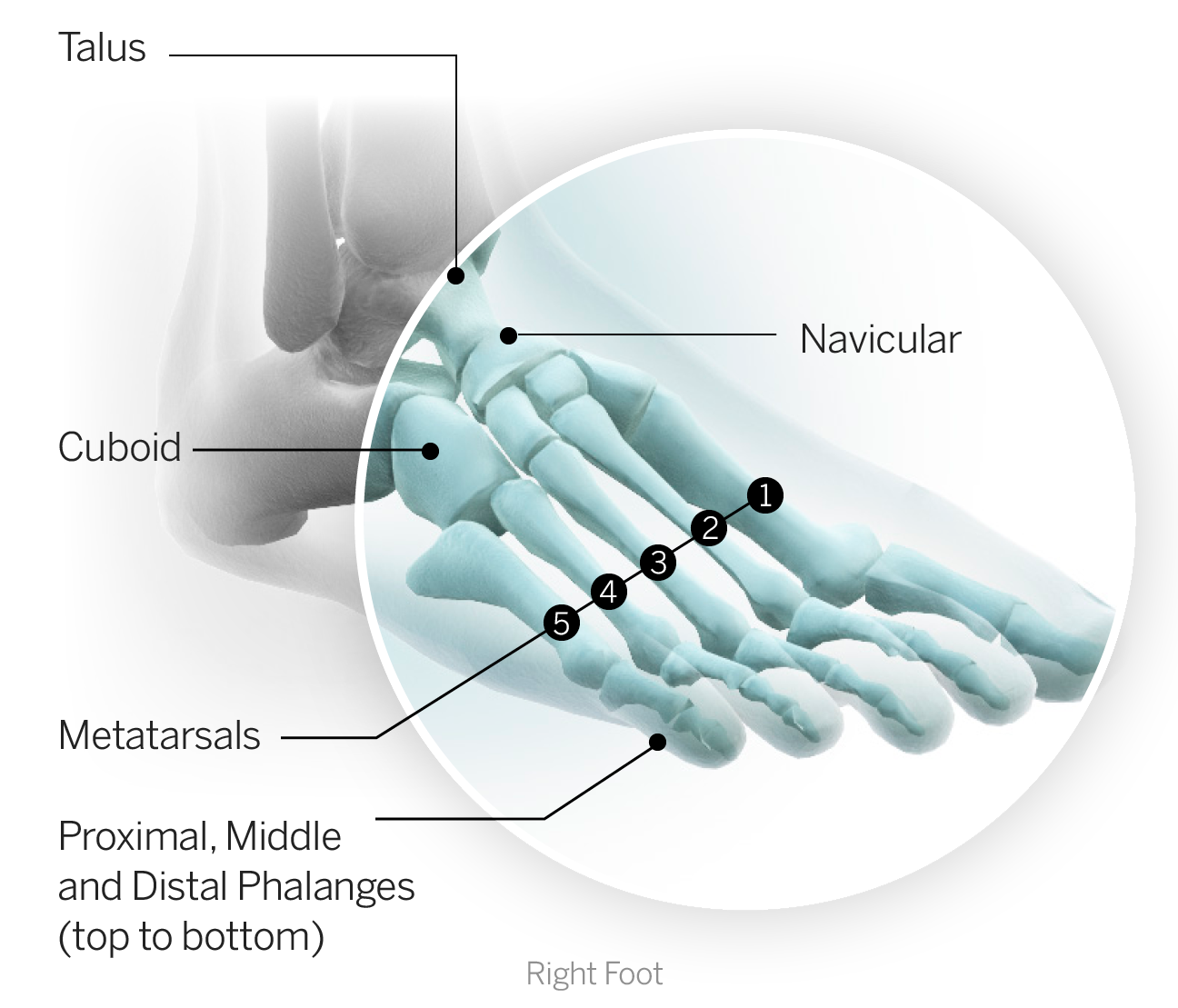 Keeping an eye on:
Ben Simmons, PF,  Philadelphia 76ers: Simmons was injured in a preseason practice in late September of last year, in what originally appeared to be a garden-variety lateral ankle sprain, the result of rolling his ankle. Imaging, however, showed an acute fracture of the fifth metatarsal -- a Jones fracture -- and suddenly the No. 1 draft pick was headed to surgery and projected to miss at least three months of activity.
In January, Simmons was integrating with his teammates on the road, participating in portions of shoot-arounds and drills, and he said he hoped to join his team on the court for games after the All-Star break. Those plans were derailed, however, when a follow-up CT scan in February showed the fracture in his foot was not yet fully healed. Simmons subsequently underwent a bone marrow aspirate injection in an effort to help facilitate healing of his foot, and by April, the CT scan results had improved.
He was cleared for five-on-five work, and by late September of this year, one year after the original injury, Simmons was free of restrictions and declared himself "ready to go." Based on the additional time Simmons has had for recovery and the improvement of his foot on follow-up imaging, he should be able to perform without incident at his pre-injury level. There is always a small risk for re-injury, but the further the athlete is removed from surgery, the lower the risk.
About the injury and impact on NBA players: The term "Jones fracture" has become more familiar to sports fans as the injury has become far more prevalent in the sports world in recent years. Basketball is no different. Often caused by sharp, torsional movement through the foot (although it can also be the result of rolling the ankle, as was the case with Simmons), a Jones fracture is a fracture of the fifth metatarsal, the long bone of the outer forefoot that serves as a bridge between the fifth or pinkie toe and the midfoot.
The particular region of the metatarsal where the injury occurs is challenged by a poor blood supply, making this a fracture that often does not heal on its own. For that reason, the standard of care in sports medicine has become surgical management which involves inserting a screw. Even then, as the case with Simmons illustrates, the bone can be slow to fully heal. Once healed, however, the success rate for these injuries is high. Only about five to ten percent of those who undergo surgical stabilization will go on to experience continued problems with the foot. If problems do recur, a second surgery involving bone grafting is typically required. This was the case for Kevin Durant, when he suffered a similar injury,but it should be noted that Durant's original injury happened in-season.
The feet of NBA athletes are at risk for these injuries because of the fact they endure both torsional stress (pivot, twisting with acceleration/deceleration) and impact stress (running and jumping). There are also anatomical variants that can predispose an athlete to foot injury. Even footwear choice, particularly the fit of the shoe relative to the athlete's particular foot structure, may play a role in these injuries. The majority of NBA players who have undergone surgical fixation after Jones fractures have returned without incident, and there is no reported incident of an NBA athlete's career ending as a result of this injury.
---
Core muscle injuries
Keeping an eye on:
Markieff Morris, PF, Washington Wizards: Morris underwent core muscle surgery on Friday, September 22, in St. Louis.  While it's expected he will miss the preseason, there is no official timetable for his return, and, depending on his recovery and ramp-up to basketball activity, that recovery could extend into the regular season. It's worth noting that Morris also underwent hernia surgery in 2010 while at the University of Kansas and may have the additional challenge of scar tissue in the area. Nonetheless, he should ultimately be able to return to full capacity, though not rushing to return will be important in helping guard against setbacks in-season.
Jamal Murray, PG/SG, Denver Nuggets: Murray underwent core muscle surgery in late April after reportedly playing with the injury through the bulk of the 2015-16 season. In fact, the rookie was the only player on his team to appear in all 82 games, despite the injury. Murray was held out of Summer League as he worked his way back towards basketball activity. He has been playing preseason games without limitations.
About the injury and impact on NBA players:
"Core muscle injury" is the modern term for the injury formerly known as "sports hernia." Well, they are often still referred to as sports hernias because old habits die hard, but noted surgeon Dr. William Meyers of the Vincera Institute in Philadelphia -- perhaps the utmost authority on the subject -- would prefer everyone adopt the term "core muscle injuries." There are two primary reasons for this:
1. They are not true hernias.
2. These injuries can involve multiple soft-tissue structures in the region of the abdomen, hips and pelvis. The soft tissues involved are primarily muscular and, in this area of the body, are considered part of the core musculature, hence the term "core muscle injuries."
The medical community is gradually getting on board with the new terminology as well. According to the Merck Manual, an established and comprehensive reference manual for medical professionals, "A sports hernia is not a true hernia, because there is no abdominal wall defect through which abdominal contents protrude. Instead, the disorder involves a tear of one or more muscles, tendons or ligaments in the lower abdomen or groin, particularly where they attach to the pubic bone."
The injury typically causes discomfort in the deep abdominal or groin region. It can be tricky to diagnose, as the pain associated with the injury can be vague and inconsistent; it also may require explosive movements such as running or jumping to trigger. Since the pain can be otherwise difficult to reproduce, athletes will often try to play through the injuries until they simply cannot perform effectively.
Meyers notes that the incidence of this type of injury is relatively low in the NBA compared to MLS or the NFL. He theorizes that this may be due, at least in part, to a less likely acute mechanism of injury via hyperextension or hyperabduction of the hip (leg being forced away from the center of the body). Meyers believes the primary cause of core muscle injury in the NBA is related to the repeated pounding of running up and down the court.
The good news is that when these injuries are properly addressed, which in the case of significant soft-tissue tears often requires surgical repair, the athlete should expect a full recovery and return to performance. The first two weeks after surgery are typically spent focusing on strengthening and flexibility along with gradually increasing endurance.  If there are no setbacks, athletes can often resume running within a month and progress to higher level movements, such as rapid change of direction and sharp deceleration within five to six weeks. The range for recovery is approximately four to eight weeks until return to play, with many athletes noting it will take some additional time to return to pre-injury function.
---
Knee
Meniscus injury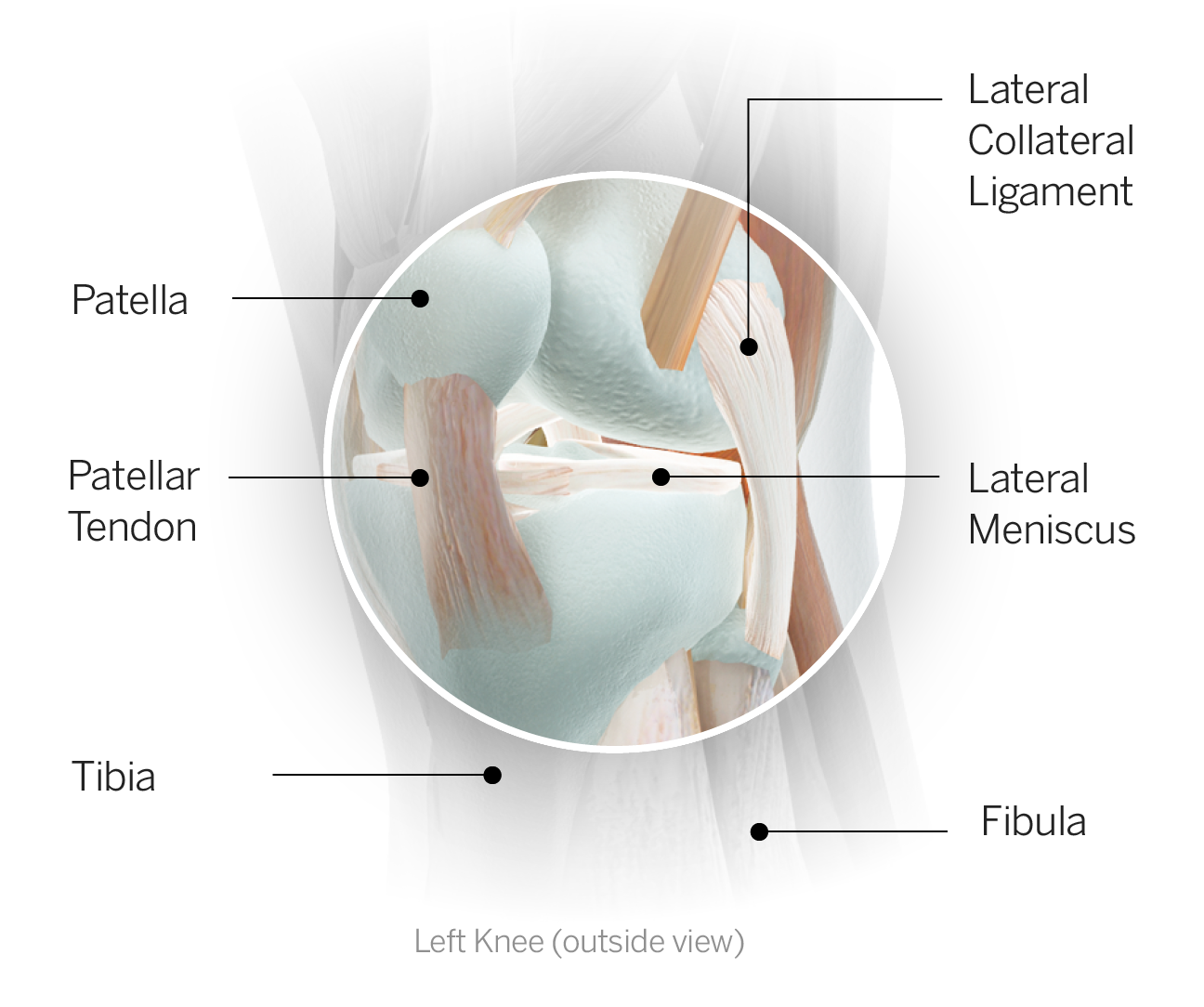 Keeping an eye on:
Joel Embiid, C, Philadelphia 76ers: After missing two consecutive seasons because of a foot injury, Embiid was still playing under a minutes restriction in January of this year when he suffered yet another lower extremity injury. This time it was Embiid's left knee (his previous injury was to his right foot), and what was originally termed a knee bruise was ultimately revealed to be a small tear of the lateral meniscus. Persistent swelling ultimately led to surgery in late March to address the issue.
After surgery, the team posted a statement, which included this quote from noted orthopedic surgeon, Dr. Neal ElAttrache, who operated on Embiid's knee: "The overall status of Joel's lateral meniscus and cartilage is very good. Today's procedure focused on removing a small portion of the meniscus that was responsible for his symptoms."
ElAttrache also referenced a planned "conservative" approach to rehabilitation for Embiid, signaling the intent to slowly bring him back to basketball activity. Given Embiid's history and the critical location of this latest injury, a gradual return made complete sense.
Embiid initiated his rehab in Los Angeles, then returned to Philadelphia. By August he was engaging in non-contact drills and has just increased his work to full-court five-on-five scrimmaging. It is not yet clear when he will return to game action, but as of this writing, Embiid has not yet participated in preseason contests. In September, 76ers general manager Bryan Colangelo said of their process with Embiid, "We have put him through a very hyper-conservative progression toward returning to basketball," noting that it is criterion-based rather than deadline-imposed.
The bottom line is that no one can say definitively what to expect from the 76ers' young star. We don't know what a full season of Embiid looks like; we don't even know whether a full season is realistic. A slow-healing navicular fracture in his right foot cost Embiid his first two seasons in the league. This past year, he played just 31 games in limited exposure before injuring his knee. To be sure, he will be ramped up gradually this season in terms of minutes played with prescribed rest days factored into the equation.
The good news is that Embiid is just 23 years old, and in the limited game action he has seen, he has excelled. Averaging more than 20 points per game and ranking third in the league in blocks per game, all while playing under a time cap, signals just how much talent he has. Until proved otherwise, however, he remains an injury risk.
About the injury and impact on NBA players: Meniscus injuries are not generally considered as devastating as ligament injuries or tendon ruptures, perhaps because they are not necessarily season-ending, but when it comes to NBA players, severe meniscus injuries can threaten a career. The reason? The two menisci (medial and lateral) housed within the knee joint serve as cushions that simultaneously enhance knee stability while protecting its valuable cartilage. The cartilage lining the ends of the two bones that comprise the knee joint, the tibia and femur, is essential for normal, pain-free motion, and when it breaks down, the knee becomes stiff and painful, a condition otherwise known as arthritis.
Without the menisci there to provide a barrier, wearing of the cartilage is rapidly accelerated, particularly at the points where the most direct loading occurs. Translation: An NBA player with a serious meniscus injury may be at increased risk for cartilage damage which could potentially lead to a shortened career.
Sports medicine has come to appreciate the value of the menisci, as the understanding of their role in protecting cartilage has expanded, hence the effort to preserve as much of the meniscus as possible in the presence of injury. Unfortunately, the meniscus has a generally poor blood supply (certain portions have the ability to heal, whereas others do not), and the size and location of a meniscus tear, along with its propensity for healing, factor into decision-making when it comes to surgical repair versus removal. In some cases, removal of a torn fragment is the best option. In those cases, however, where repair is viable, particularly on the lateral side of the knee, it is more frequently becoming the desired treatment, given the long-term benefits, including career longevity.
When repair is an option, the rehab must be slowed, accordingly, in an effort to help facilitate healing. Thunder point guard Russell Westbrook underwent surgery to repair a meniscus tear in April, 2013 and missed the playoffs as a result, but, he has been able to play with his signature physical style ever since.
In Embiid's case, the statement from his surgeon that the procedure required only removing a "small" portion is very encouraging. Nonetheless, his rehab was deliberately slow to ensure proper healing and appropriate strengthening of all the supportive musculature, particularly given his health history. The goal is to not only return him to action but also to help prevent future associated problems.
ACL reconstruction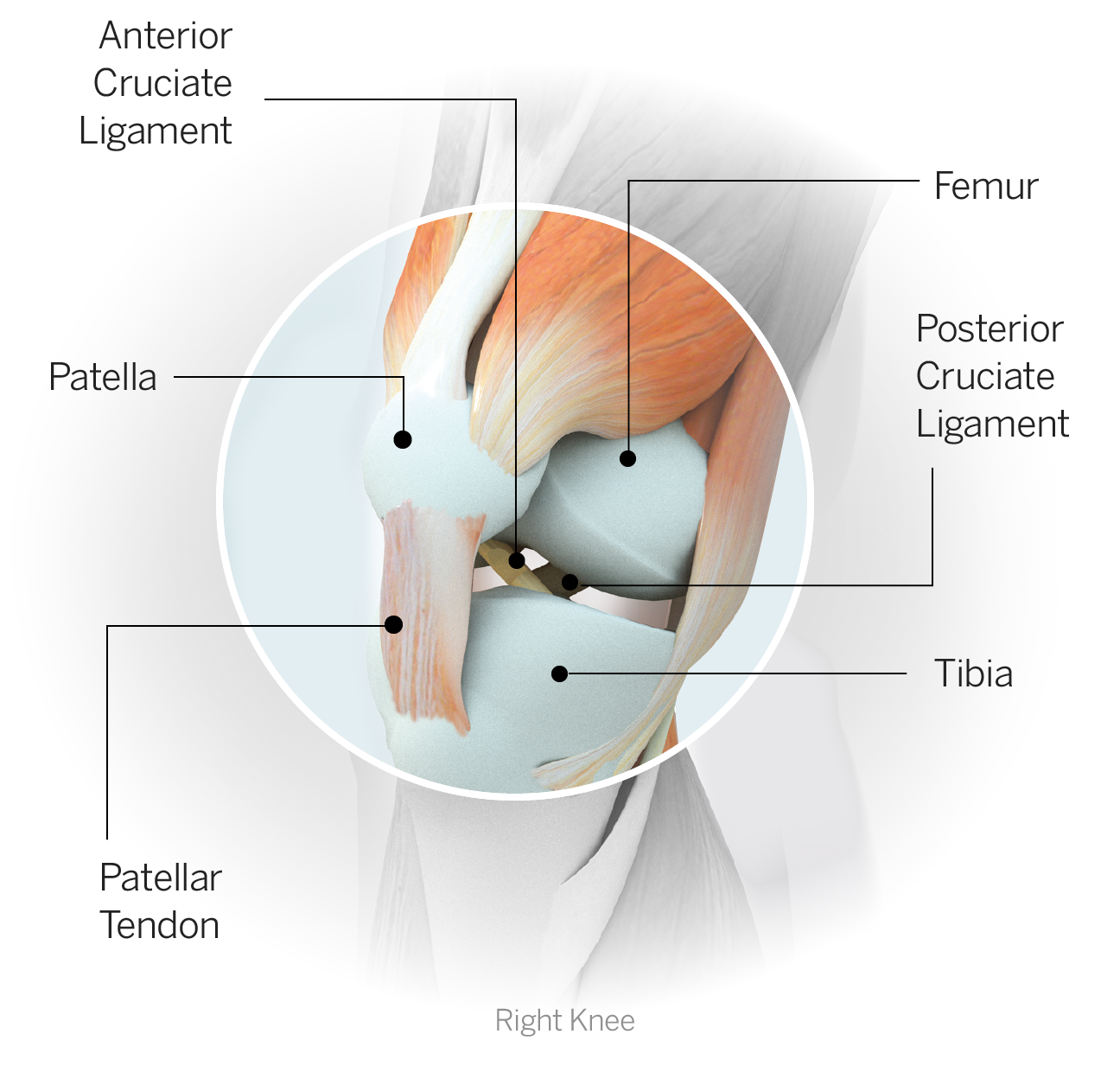 Keeping an eye on:
Zach LaVine, PG/SG, Chicago Bulls: LaVine tore his left ACL in early February, 47 games into last season, when he was still with the Timberwolves. On June 22, while progressing through his post-surgical rehab program, the young shooting guard came to the Bulls as part of the Jimmy Butler trade. The Bulls have made it clear via their Vice President of Basketball Operations, John Paxson, that LaVine will not be available to begin the season. The natural follow-up question is when will he be available?
Typically, the time frame for return to play in the NBA after ACL reconstruction ranges from ten months to one year, with the caveat that every player heals at a different rate. Minimizing his risk of injury recurrence once he does return is critical, so taking time to ensure he has not only adequate strength but also the necessary agility and control for rapid deceleration and directional change is key.
So far, LaVine believes he is running faster and jumping higher than before his injury, but coach Fred Hoiberg has indicated he will not likely be cleared for contact until November. Even then, there is a ramp-up period before returning to play, which usually begins with minutes restrictions. Fantasy owners should not plan on having LaVine as a regular contributor before the new calendar year.
Jabari Parker, SF/PF, Milwaukee Bucks: Parker tore his ACL just five days after LaVine, but their injuries differ in a significant way: This was Parker's second time tearing the main stabilizing ligament in his left knee. The first injury was in December of 2014, and the second overall pick in that year's NBA draft was done for the season. Parker missed the first four games of the following season but returned to play in October of 2015 while still under a minutes restriction. By November, he had resumed regular playing time, but it wasn't until February of 2016 that his level of play began mirroring that of his pre-injury self.
Then, on February 8 of this year, Parker went down midway through the third quarter while driving to the hoop and had an all too familiar sensation. For the second time in just over two years he had torn the ACL in his left knee. Parker underwent revision ACL reconstruction surgery one week after the injury and was projected to be absent for approximately one year. Bucks general manager John Horst offered this take: "For Jabari and the Bucks, this is not about this year. This is about a 22-year-old kid who is one of the best young talents in the league and making sure he comes back physically in the right way."
As of this past summer, Parker had added light running and dribbling to his on-court shooting. Working out after a recent training camp practice, Parker looked so fluid in his movement to the hoop that Bucks coach Jason Kidd told the Milwaukee Journal-Sentinel, "You look at him and say, 'Man, he's going to play tomorrow.'"
The team understands the importance of exercising patience, however, to ensure the healing on the inside of the knee is up to speed with the level of demand placed on it from the outside, particularly when returning from a second such surgery. After suffering consecutive ACL tears within such a close time frame, Parker wants to be on the court for the long haul. Fantasy owners are likely looking at a return sometime after the All-Star break.
About the injury and impact on NBA players:
Anterior cruciate ligament or ACL tears are not as common in the NBA as they are in the NFL, although it seems the numbers have increased recently, perhaps in part because the injury is happening in more high-profile players. The return time often hovers between nine to twelve months but is specific to the individual, based on how he heals, his overall health and fitness, the nature of the activity he needs to perform (in this case very high level in terms of directional change, rapid acceleration/deceleration and frequent pivoting/twisting/cutting along with explosive jumping) and confidence in his knee.
The final phase of rehab is always return to competition.  The athlete needs to build up his exposure, including absorbing contact as well as making the type of non-contact moves that may have led to injury, to experience a stable knee and gain confidence.
A study published in the journal Sports Health, titled "Return-to-Sport and Performance After Anterior Cruciate Ligament Reconstruction in National Basketball Association Players" confirmed most players were able to return to prior level of competition.  Of 58 NBA players who underwent ACL reconstruction between 1975-2011, 50 returned to play in the NBA (seven returned to play in the FIBA or NBA D-League). Of those 50 who returned to the NBA, all but one did so within a year.
One of the big concerns after significant injury is whether there will be a decline in performance. According to the authors, performance upon return to sport after ACL reconstruction "was significantly declined in the following parameters (vs. pre-surgery): mean games per season; minutes, points and rebounds per game; and field goal percentage. In addition, there were significantly fewer players selected for the All-Star team after ACL reconstruction (vs. pre-injury)."
It's important to note, however, that these declines paralleled a decline in similar performance metrics for controls in the season after their index year (the year comparable to the point in time when injured athletes were measured (fifth career year); most ACL reconstructions occur approximately four years into a player's career, so return measurements would be in their fifth year).
In other words, there is no significant difference in performance between NBA players after ACL reconstruction when compared to controls. One point worth noting is that ACL injuries in recent years appear to be happening at a younger age compared to the years covered in this study. For instance, Parker's first ACL tear happened during his rookie season; LaVine's ACL injury occurred during his third season in the league.
The expectation for most players is that they will be able to return to prior level of competition after ACL reconstruction, although their performance metrics may decline, at least initially.  For an athlete like Parker returning from a second ACL reconstruction, there is not enough of a sample size to draw a meaningful comparison.
Quadriceps tendinopathy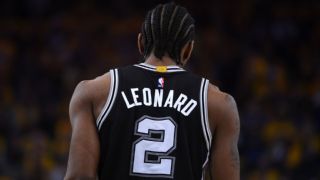 Keeping an eye on:
Kawhi Leonard, SF, San Antonio Spurs: On Sept. 30, the Spurs held an intrasquad scrimmage, and one player was notably absent. Leonard, who most recently had an ankle sprain that forced him out of the Spurs' playoff run, was declared out for the entire preseason to continue his rehab for a right quadriceps tendinopathy. Coach Gregg Popovich confirmed this rehab effort was not the result of a new injury and that Leonard's ankle issue from last season had resolved.
"No, nothing happened," Popovich said. "It's just last year ... working on things from last year. It's gone a little more slowly than we thought. No, [the] ankle's fine."
Leonard did miss a few games in February as a result of this injury.
The team has not established a timetable for Leonard's return, but Popovich's remarks hinted it was not far off.
"...he'll probably miss the beginning of preseason or a good deal of preseason, and we're not going to put a timetable [on a return]. But he's working at it, and we'll get him back as soon as we can."
Despite no official timetable, the Spurs sound as if they do not anticipate extensive missed time for Leonard heading into the season. The key to his ongoing health will be maintaining a regimen throughout the season to help ensure against recurrence of symptoms.
About the injury and impact on NBA players: "Tendinopathy," simply put, references a diseased tendon. This term has come to be utilized more frequently when describing the spectrum of tendon injuries than the term "tendinitis" (which implies an inflammatory condition typically associated with an acute injury). Repetitive use is one potential contributing factor to tendinopathy, sometimes aggravated when an acute injury is superimposed on top of it; resulting microtrauma can damage the structural integrity of the tendon, which, if not addressed, can cause pain, limit function and ultimately predispose the tendon to failure (tearing or rupture).
A critical component of treatment is an exercise-based program designed at remodeling or enhancing the structural integrity of the involved tendon. The rehab can be multifaceted, but eccentric exercise (strengthening while lengthening) is often a component. In the case of quadriceps tendinopathy, for instance, eccentric exercise includes movements such as squats and step-downs. Stretching, emphasis on proper mechanics and even rest can all contribute alongside strengthening to improve the health of the tendon.
NBA athletes are subject to quadriceps and Achilles tendinopathy because of the constant running, jumping and pounding the sport demands. Incorporating a proactive treatment regimen into an athlete's regular routine is perhaps the best chance of combating what has now become a fairly common condition that may underlie other acute injuries.
---
Achilles tendon rupture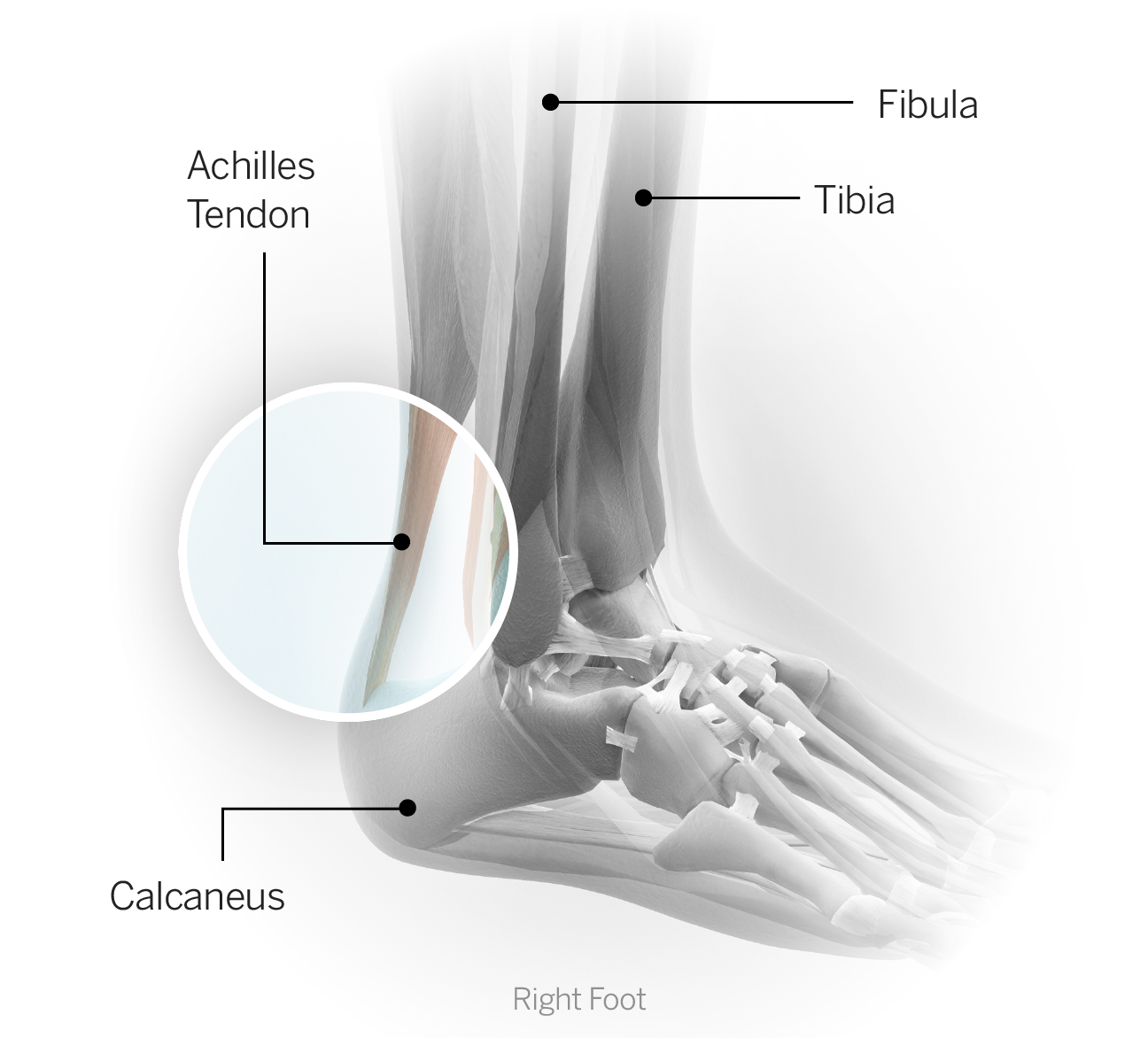 Keeping an eye on:
Rudy Gay, SF/PF, San Antonio Spurs: Gay had to be carried off the court in mid-January after he ruptured his left Achilles tendon. The following week, he underwent surgery to repair his Achilles, then embarked upon a lengthy rehab process. By mid-July, he had been fully cleared for activity with the intent he would be able to participate in training camp, then progressively increase towards competitive play. In the meantime, Gay - who had opted out of the final year on his contract with the Kings so he could become a free agent -- signed a two year deal with the San Antonio, where he is likely to transition to a bench role. The new role may suit him well, considering his age (31 years old) and the surgery he underwent at the start of the year. While he is not likely to be limited initially (other than in terms of minutes), it may take weeks of playing before Gay is fully confident in his leg.
About the injury and impact on NBA players: Post-Achilles tendon repair is a tale of two rehabs. In the early phase, the key is protecting the repair. It is important not to exceed the recommended range of motion or the athlete risks stretching out the graft. Once the tissue has adequately healed such that the repair is stable, it is time to pursue more vigorous work.
For the first few months, the athlete has to be restrained from progressing too quickly in order to protect the repair.  Once the repair has healed to the point where it is safe to resume more aggressive activity, the athlete then has to push himself to regain what he's lost during the protective period. In the early phase, the focus is controlled range of motion. After normal walking has been restored, it's a matter of pushing cardiovascular training, strength, balance and coordination. 
Agility and sports-specific drills are added later with an eventual return to basketball activity.  Limited playing time and exposure to contact will progress to increased minutes and unrestricted contact.  Most athletes will say it takes them a full year of being back on the court before they feel like their pre-injury selves, especially when it comes to quickness and explosiveness. But it doesn't mean they won't be contributing before then; most basketball players can return to action within nine months.